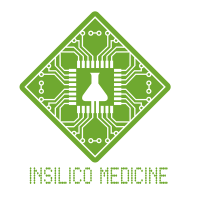 Private company
INSILICO MEDICINE
Hong Kong
A company dedicated to finding novel solutions for aging and age-related diseases using advances in genomics and big data analysis.
Our mission statement and our pledge to our investors, friends and families: Through excellence in knowledge management, machine learning and bioinformatics, relentless pursuit for new drug, omics and clinical outcomes data, development of reliable in silico drug screening methods, novel validation approaches and strong international partnerships in personalized medicine we strive to find real working solutions to cure and prevent age-related diseases and aging itself.
This mission will be achieved within within the regulatory frameworks as well as the legal and ethical boundaries and by working with the outstanding scientists, academic and medical institutions and pharmaceutical companies of impeccable credibility.
Our goals are:
- to become the first and the largest drug discovery company in aging and age-related diseases;
- to become the first company to fully implement the concept of personalized science, where medicine is developed, tested and validated for individual patients in a safe high-throughput environment
Founded
2014
Status
Private company
Geography
Hong Kong based
Funding
$51.300 M
Patents
7
Research papers
75
Business model
Own Drug Discovery Programs
Therapeutic focus
Dermatology
Metabolics
Neuroscience
Oncology
Senescence
Data type used for modelling
EHRs/lab notebooks/databases (structured data mining)
Network biology analysis (omics)
Drug Discovery Strategy
Network Analysis, Omics Approach
Phenotypic Drug Discovery (PDD)
Product type
Biomarkers
Small molecules
Research focus
Biology research (Target identification/validation)
Biomarker Discovery
Data mining / Ontology building
Drug Repurposing
Lead Discovery
Preclinical Development
Investing history
| | | |
| --- | --- | --- |
| 2019 | Series B | 37.0 |
| 2018 | Seed round | 6.0 |
| 2017 | Series A | 2.8 |
| 2017 | Series A | 4.0 |
| 2014 | Unknown Round | 1.2 |
| 2014 | Seed round | 0.3 |
Posts Mentioning This Company
Products
No products posted yet
Services
No services posted yet
Publications (PubMed)
32028051 (from 2020-02-07), Multiple features for clinical relation extraction: A machine learning approach.
32003659 (from 2020-02-01), Web-based tools for drug repurposing: successful examples of collaborative research.
32001835 (from 2020-02-01), Reply to 'Assessing the impact of generative AI on medicinal chemistry'.
31957003 (from 2020-01-21), Will Artificial Intelligence for Drug Discovery Impact Clinical Pharmacology?
31770722 (from 2019-11-27), Latest advances in aging research and drug discovery.
31767810 (from 2019-11-27), Deep biomarkers of aging and longevity: from research to applications.
31507413 (from 2019-09-12), Identification of Novel Antibacterials Using Machine Learning Techniques.
31477924 (from 2019-09-04), Deep learning enables rapid identification of potent DDR1 kinase inhibitors.
31422218 (from 2019-08-20), Immune profiles in primary squamous cell carcinoma of the head and neck.
31279569 (from 2019-07-08), Deep Aging Clocks: The Emergence of AI-Based Biomarkers of Aging and Longevity.
31257078 (from 2019-07-02), The Advent of Human Life Data Economics.
31235842 (from 2019-06-27), Transcriptome Analysis of Long-lived Drosophila melanogaster E(z) Mutants Sheds Light on the Molecular Mechanisms of Longevity.
31188596 (from 2019-06-13), Are We Opening the Door to a New Era of Medicinal Chemistry or Being Collapsed to a Chemical Singularity?
30891062 (from 2019-03-21), The Neuronal Overexpression ofGclcinDrosophila melanogasterInduces Life Extension With Longevity-Associated Transcriptomic Changes in the Thorax.
30836998 (from 2019-03-07), Effects of unpaired 1 gene overexpression on the lifespan of Drosophila melanogaster.
30666556 (from 2019-01-23), PIM1 kinase promotes gallbladder cancer cell proliferation via inhibition of proline-rich Akt substrate of 40 kDa (PRAS40).
30644411 (from 2019-01-16), Blood Biochemistry Analysis to Detect Smoking Status and Quantify Accelerated Aging in Smokers.
30472217 (from 2018-11-26), Artificial intelligence for aging and longevity research: Recent advances and perspectives.
30425188 (from 2018-11-15), Aging and drug discovery.
30414596 (from 2018-11-11), PhotoAgeClock: deep learning algorithms for development of non-invasive visual biomarkers of aging.
30408770 (from 2018-11-09), Overexpression ofCBSandCSEgenes affects lifespan, stress resistance and locomotor activity inDrosophila melanogaster.
30269508 (from 2018-10-03), Artificial Intelligence for Drug Discovery, Biomarker Development, and Generation of Novel Chemistry.
30243020 (from 2018-09-23), Effects of N-acetyl-L-cysteine on lifespan, locomotor activity and stress-resistance of 3Drosophilaspecies with different lifespans.
30180591 (from 2018-09-06), Entangled Conditional Adversarial Autoencoder for de Novo Drug Discovery.
30050560 (from 2018-07-28), Machine Learning on Human Muscle Transcriptomic Data for Biomarker Discovery and Tissue-Specific Drug Target Identification.
29964205 (from 2018-07-03), Integrated transcriptomic and epigenomic analysis of ovarian cancer reveals epigenetically silenced GULP1.
29762023 (from 2018-05-16), Reinforced Adversarial Neural Computer for de Novo Molecular Design.
29581875 (from 2018-03-28), Vive la radiorésistance!: converging research in radiobiology and biogerontology to enhance human radioresistance for deep space exploration and colonization.
29569445 (from 2018-03-24), Adversarial Threshold Neural Computer for Molecular de Novo Design.
29556515 (from 2018-03-21), Targeting focal adhesion kinase overcomes erlotinib resistance in smoke induced lung cancer by altering phosphorylation of epidermal growth factor receptor.
29487692 (from 2018-03-01), Use of deep neural network ensembles to identify embryonic-fetal transition markers: repression ofCOX7A1in embryonic and cancer cells.
29473756 (from 2018-02-24), 3D Molecular Representations Based on the Wave Transform for Convolutional Neural Networks.
29467463 (from 2018-02-23), Bifunctional immune checkpoint-targeted antibody-ligand traps that simultaneously disable TGFβ enhance the efficacy of cancer immunotherapy.
29464026 (from 2018-02-22), Converging blockchain and next-generation artificial intelligence technologies to decentralize and accelerate biomedical research and healthcare.
29375370 (from 2018-01-30), The Evaluation of Geroprotective Effects of Selected Flavonoids inDrosophila melanogasterandCaenorhabditis elegans.
29340580 (from 2018-01-18), Population Specific Biomarkers of Human Aging: A Big Data Study Using South Korean, Canadian, and Eastern European Patient Populations.
29281661 (from 2017-12-28), The anti-tumorigenic activity of A2M-A lesson from the naked mole-rat.
29165316 (from 2017-11-23), Residual γH2AX foci induced by low dose x-ray radiation in bone marrow mesenchymal stem cells do not cause accelerated senescence in the progeny of irradiated cells.
29165314 (from 2017-11-23), Towards natural mimetics of metformin and rapamycin.
28969073 (from 2017-10-04), γH2AX, 53BP1 and Rad51 protein foci changes in mesenchymal stem cells during prolonged X-ray irradiation.
28714509 (from 2017-07-18), A comparative review of computational methods for pathway perturbation analysis: dynamical and topological perspectives.
28703000 (from 2017-07-14), druGAN: An Advanced Generative Adversarial Autoencoder Model for de Novo Generation of New Molecules with Desired Molecular Properties in Silico.
28580171 (from 2017-06-06), In silicoanalysis of pathways activation landscape in oral squamous cell carcinoma and oral leukoplakia.
28522603 (from 2017-05-20), SMAD4 Loss Is Associated with Cetuximab Resistance and Induction of MAPK/JNK Activation in Head and Neck Cancer Cells.
28299908 (from 2017-03-17), The DrugAge database of aging-related drugs.
28105937 (from 2017-01-21), Effect of lentivirus-mediated shRNA inactivation of HK1, HK2, and HK3 genes in colorectal cancer and melanoma cells.
28105922 (from 2017-01-21), Differential expression of alternatively spliced transcripts related to energy metabolism in colorectal cancer.
28029644 (from 2016-12-29), The cornucopia of meaningful leads: Applying deep adversarial autoencoders for new molecule development in oncology.
27959319 (from 2016-12-14), Accumulation of spontaneous γH2AX foci in long-term cultured mesenchymal stromal cells.
27848968 (from 2016-11-17), In silico Pathway Activation Network Decomposition Analysis (iPANDA) as a method for biomarker development.
27733450 (from 2016-10-14), New function of the myostatin/activin type I receptor (ALK4) as a mediator of muscle atrophy and muscle regeneration.
27693712 (from 2016-10-04), Design of efficient computational workflows for in silico drug repurposing.
27677171 (from 2016-09-28), In search for geroprotectors: in silico screening and in vitro validation of signalome-level mimetics of young healthy state.
27275544 (from 2016-06-09), Cancer megafunds with in silico and in vitro validation: accelerating cancer drug discovery via financial engineering without financial crisis.
27229292 (from 2016-05-28), Pro-fibrotic pathway activation in trabecular meshwork and lamina cribrosa is the main driving force of glaucoma.
27200455 (from 2016-05-21), Deep Learning Applications for Predicting Pharmacological Properties of Drugs and Drug Repurposing Using Transcriptomic Data.
27191382 (from 2016-05-19), Deep biomarkers of human aging: Application of deep neural networks to biomarker development.
27007977 (from 2016-03-24), Applications of Deep Learning in Biomedicine.
26909101 (from 2016-02-26), Editorial: Should We Treat Aging as a Disease? Academic, Pharmaceutical, Healthcare Policy, and Pension Fund Perspectives.
26863634 (from 2016-02-11), Large-scale profiling of signalling pathways reveals an asthma specific signature in bronchial smooth muscle cells.
26778977 (from 2016-01-19), Models of Innate Neural Attractors and Their Applications for Neural Information Processing.
26729707 (from 2016-01-06), DNA repair in species with extreme lifespan differences.
26624979 (from 2015-12-02), Molecular pathway activation features linked with transition from normal skin to primary and metastatic melanomas in human.
26477511 (from 2015-10-20), Lifespan and Stress Resistance in Drosophila with Overexpressed DNA Repair Genes.
26342919 (from 2015-09-08), Geroprotectors.org: a new, structured and curated database of current therapeutic interventions in aging and age-related disease.
26337087 (from 2015-09-05), Activation of homologous recombination DNA repair in human skin fibroblasts continuously exposed to X-ray radiation.
26327604 (from 2015-09-04), Quantifying signaling pathway activation to monitor the quality of induced pluripotent stem cells.
26320181 (from 2015-09-01), A method for predicting target drug efficiency in cancer based on the analysis of signaling pathway activation.
26317900 (from 2015-09-01), Combinatorial high-throughput experimental and bioinformatic approach identifies molecular pathways linked with the sensitivity to anticancer target drugs.
26314960 (from 2015-09-01), Low doses of X-rays induce prolonged and ATM-independent persistence of γH2AX foci in human gingival mesenchymal stem cells.
25705179 (from 2015-02-24), Screening and personalizing nootropic drugs and cognitive modulator regimens in silico.
25587796 (from 2015-01-15), Signaling pathway activation drift during aging: Hutchinson-Gilford Progeria Syndrome fibroblasts are comparable to normal middle-age and old-age cells.
27081524 (from 2015-01-01), Pathway activation strength is a novel independent prognostic biomarker for cetuximab sensitivity in colorectal cancer patients.
25543336 (from 2014-12-30), Pathway activation profiling reveals new insights into age-related macular degeneration and provides avenues for therapeutic interventions.
25429365 (from 2014-11-28), Cellular reprogramming for understanding and treating human disease.
Assets (therapeutic products)
Year
Partner
Focus
Amount of Deal
2017

(2017, Jan. 1)
GlaxoSmithKline
identification of novel biological targets and pathways of interest to GSK
--
2018

(2018, Jan. 1)
WuXi Apptec
apply next-generation AI to discover the ideal pre-clinical candidates for novel and challenging biological targets, including orphan targets with no known crystal structure and no known ligands
--
2019

(2019, Jan. 1)
Jiangsu Chia Tai Fenghai Pharmaceutical
The collaboration aims to accelerate drug discovery and development with an AI-enabled platform for triple-negative breast cancer.
$ 200.0 M
2020

(2020, Jan. 14)
Pfizer
Use Insilico's machine learning technology and proprietary Pandomics Discovery Platform with the aim of identifying real-world evidence for potential therapeutic targets implicated in a variety of diseases.
--
2020

(2020, April 27)
Astellas Pharma
Research collaboration to utilize Insilico Medicine's novel generative artificial intelligence technology aimed at accelerating development of candidates against a conventionally challenging target family. This collaboration builds on AI platform developed by Insilico Medicine and will apply Astellas' expertise in drug discovery.
--
2020

(2020, April 15)
Boehringer Ingelheim Pharmaceuticals
Under the collaboration, Insilico's generative machine learning technology and Pandomics Discovery Platform will be used to discover drug targets across various disease areas.
--