A directory of companies on the cutting edge of healthcare Innovations
Submit Your Company For Listing * to be featured in an exclusive ecosystem of innovations-driven pharmaceutical and biotech companies, pushing the boundaries of progress in healthcare.
Listing in BPT Crunch helps build additional branding edge, increase reach towards decision-makers, KOLs and thought leaders in the biomedical space, and potentially generate new business or partnership opportunities.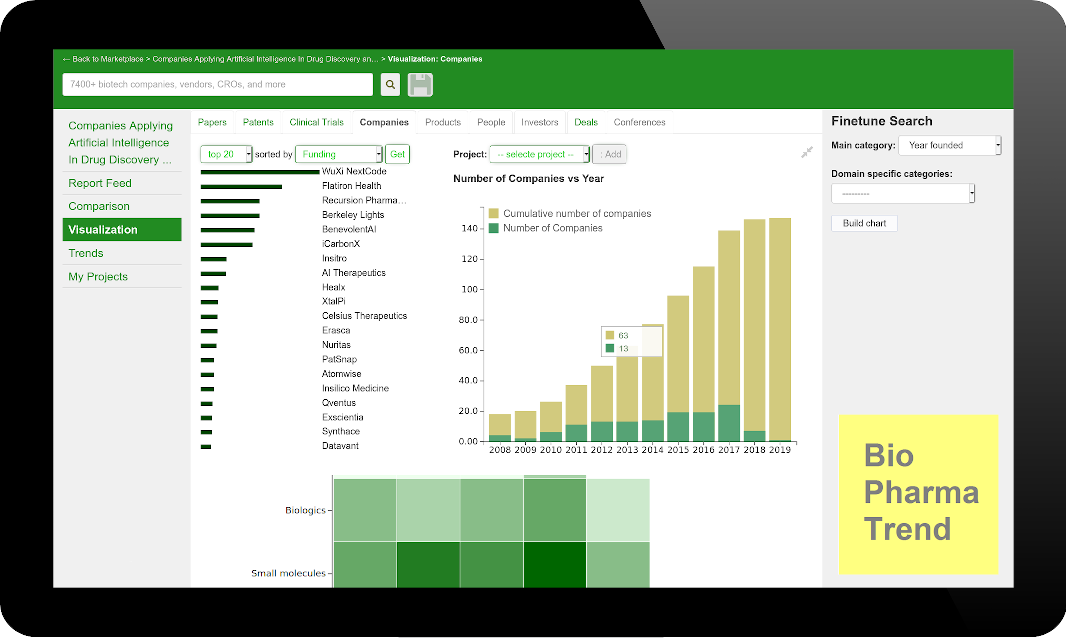 * Listing in BPT Crunch is subject to moderation for a number of specific criteria, and approval by the analytical team. The key criteria for inclusion are the following:
Fundraising criterion
We list only companies who managed to raise at least a Seed round and up to an initial public offering (IPO) stage. In some cases, we can list companies funded by government or private grants.
Emerging company criterion
We focus exclusively on relatively new companies, those in the active growth stage (startups, scaleups, recent IPOs). Long-established global companies, like "big pharma", will not be listed.
Scientific background criterion
To be considered for listing in BPT Crunch, a company must possess a unique R&D platform or expertise.
Proof-of-concept criterion
A company must possess proof of its research in the public domain (peer-reviewed articles, published use cases, collaboration announcements, etc.)
Industrial focus criterion
We only accept companies within the Pharmaceutical industry, Biotech, Medical Devices, Healthcare Tech, and some closely related sub-industries. We typically do NOT list companies with service-oriented business models (consultancy firms, patent law firms, biotech consulting companies etc).