Insilico Medicine Snaps Up $60M to Create Robotic Lab of the Future
Hong Kong-based pioneer of the artificial intelligence (AI)-driven drug discovery, a clinical stage biotech Insilico Medicine, has completed a $60 million Series D financing from a syndicate of newly joined high-profile investors, including diversified asset management firm on the US West Coast and BHR Partners, along with current investors, including Warburg Pincus, B Capital Group, Qiming Venture Partners, BOLD Capital Partners and Pavilion Capital. Notably, the company's founder and CEO, Dr. Alex Zhavoronkov, also invested in the Series D round.
Part of the newly raised money will be spent on advancing its lead program in fibrosis which is currently in a Phase I study, and further expanding its proprietary end-to-end AI-driven platform Pharma.AI, comprising of three key modules: PandaOmics™ for target discovery; Chemistry42™ for generative drug design; and InClinico™ for predicting clinical trial outcomes. It should be noted that Pharma.AI platform already demonstrated a repeated ability to reach drug discovery milestones rapidly. Since the previous round seven programs in its internal pipeline have progressed to the IND-enabling stage, including a novel 3CL protease inhibitor for COVID-19 treatment, and two synthetic lethality programs targeting MAT2A and USP1 for oncology. It also successfully completed a Phase 0 microdose study and entered a Phase I clinical trial with its first internally developed program targeting fibrosis. In this respect, the new and existing investors have a demonstrated proof-of-concept and feasibility, which is reflected in the company's ability to win their trust with yet another round, during the times of unprecedentedly tough market conditions, bringing the total raised capital on the balance of Insilico Medicine to a whopping $366 million.
Another strategic direction the company is planning to pursue with the additional funding is building a fully automated, AI-driven robotic drug discovery laboratory, and fully robotic biological data factory to complement Insilico's existing data assets.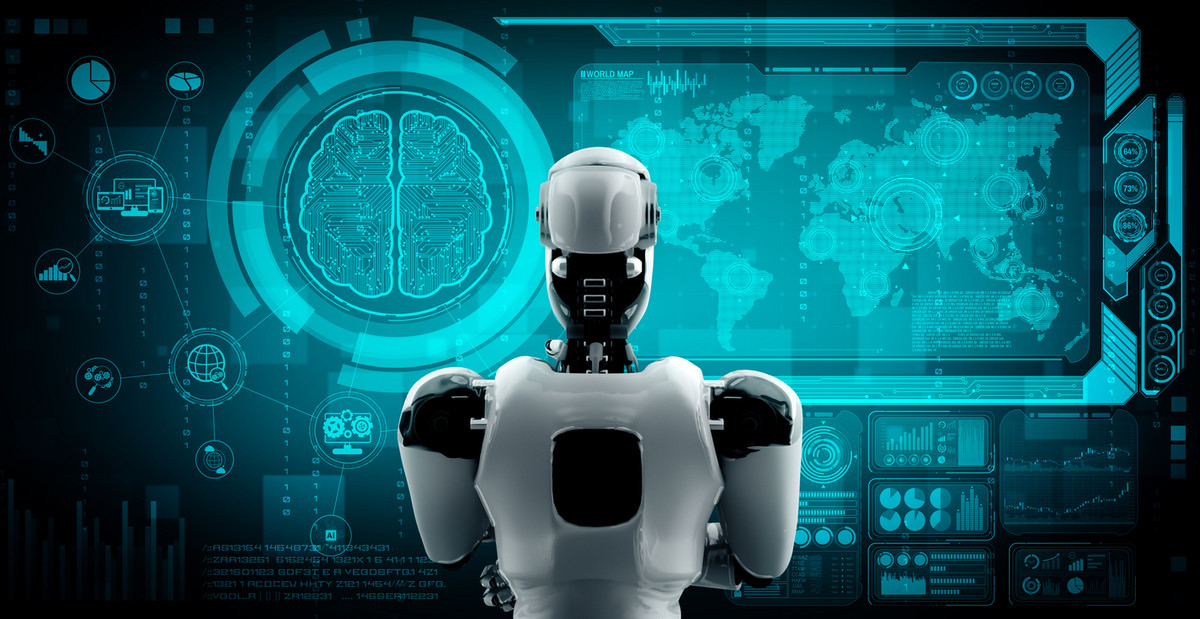 image credit: NanoStockk iStock
The importance of possessing an in-house robotic facility for running preclinical experimentation at scale and being able to generate unique "big data" in industrial volumes is especially important now, in the era of deep learning and "network biology" in pharma. Preclinical drug discovery becomes increasingly reliant on the ability to model biology at scale, utilizing rich multiomics data. However, such data is "gold", and it is not readily available in sufficient quantities and of sufficient quality. Those AI companies who are able to generate such data themselves will eventually dominate the market.
Currently, a common practice in the AI drug discovery companies is to focus on the algorithms and modeling part of the game, and performing model training using community-generated, publicly available data, or proprietary data generated by specialized partners (e.g. contract research organizations (CROs)). But it comes with a caveat: in the case of using published research data, an overwhelming majority of such data may be biased or even poorly reproducible. It also lacks standardization -- conditions of the experimentation may differ, leading to a substantial variation in data obtained by different research labs or companies. The data generated by research partners will oftentimes be of high quality, but it is expensive and is still limited to the technical abilities and practises of a particular partner or CRO.
Over the years, Insilico Medicine managed to accumulate sufficient amounts of data to train deep learning models of its Pharma.AI platform -- via a substantial network of outsourcing partners and own research initiatives, as well as licensing data from external data providers. The company proved that such a business model can still work efficiently for an "AI-first" R&D model. Not only Insilico managed to demonstrate a track-record of drug discovery milestones using its AI platform, but the latter appears also in high demand by external drug discovery organizations. Since the launch of its PandaOmics™ and Chemistry42™ in late 2020, nine out of the top 20 pharmaceutical companies, as measured by 2020 revenue, have licensed Insilico's AI platforms. In 2022, Insilico signed multi-asset partnerships with Fosun Pharma and EQRX in January and March, respectively. However, with its latest Series D and ambitious plans for building its own robotic facility, the company likely wants to become less dependent on the external data sources, and more vertically integrated within its own conglomerate.
From dozens of leading artificial intelligence companies in the drug discovery space, just a few invested heavily in creating internal experimental facilities with high degrees of automation, robotization and AI-controlled processes for biological data mining at scale. Those include Arctoris, Insitro, Recursion Pharmaceuticals (NASDAQ: RXRX), and Relay Therapeutics (NASDAQ: RLAY) to name a few. Now, with the announcement of its plans to build robotic lab facilities, Insilico Medicine is set to join the club of "next generation experimentalists''.
Considering that Insilico Medicine already possesses some of the most comprehensively validated AI-platforms on the market (the algorithms and digital infrastructure part), building a physical high throughput experimentation facility would enable the company to expand the volume of novel unique data assets and therefore, expand its platform capabilities towards a wider scope of disease areas and therapeutic indications. The combination of AI-driven modeling capabilities with high-throughput experimental infrastructure is an ultimate research model for a "digital biotech" of the future.
Topics: Emerging Technologies