The Increasing Potential of Virtual Reality in Drug Design
Using virtual reality (VR) for manipulating 3D models of molecules in the context of drug design is an emerging technological opportunity, which increasingly grabs attention among scientists at biotech startups, and larger pharmaceutical organizations.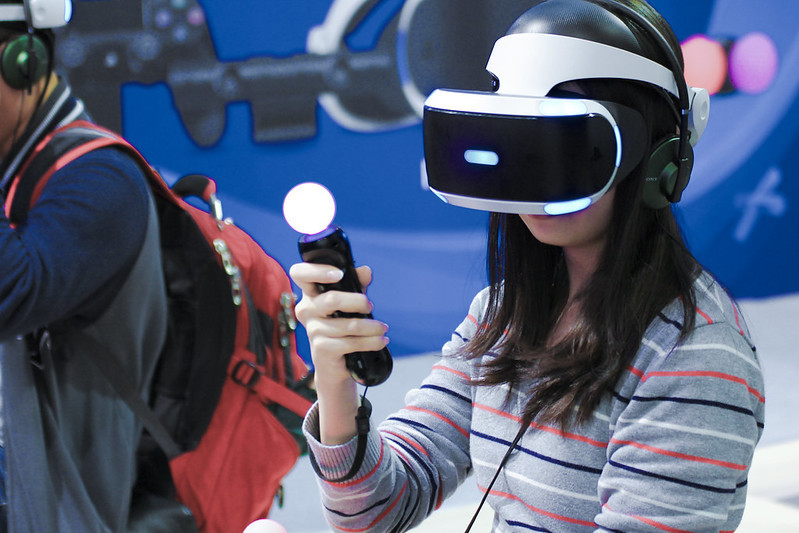 In a recent study, researchers applied Nanome's VR technology to select and analyze 10 drug candidates that target the SARS-CoV-2 main protease for the first time. These candidates were generated in collaboration with Insilico Medicine, an Artificial Intelligence (AI) company. Nanome's technology allowed scientists to interact with and observe real-life size molecules and manipulate the force fields.
Other examples of using VR for practical research include C4X Discovery, a drug discovery company that adopted virtual reality in its in-house workflow. Their technology "4Sight" enables visualization of the results from molecular dynamic experiments, giving scientists the possibility to observe the spatial motions of the molecular structures. 4Sight has become the central tool for conformational drug design in C4X.
Interactive Scientific from Bristol is another start-up advancing VR for drug discovery. They estimated that by using their molecular visualizer - iSciVIS - molecular tasks can be performed faster, more efficiently, than on a desktop.
Pharmaceutical giants, such as Novartis and Pfizer, are also probing the ground in their attempts to bring virtual reality tech to the lab space.
One notable example of the usability of VR for the drug design comes from the academic world -- a visualization software from Ferrin Lab, UCSF, called ChimeraX, allows for viewing the structures of proteins in the virtual reality environment and making sense of cancer-causing mutations by virtually walking through a protein and exploring its structure.
___
In conclusion, virtual reality is gaining traction in the drug discovery space, mainly due to its capability to mediate teamwork and efficient collaboration in the scientific environment, with feature-rich spacially complex objects, allowing researchers to manipulate molecular structures in a completely new way. While it is still considered a technology for gaming and education, there is a growing number of practical use cases where VR is applied for more research-oriented tasks, such as drug design.
In order for the VR tech to gain widespread recognition in the pharmaceutical space, certain technological advancements still have to be made, but now it is the right time to consider investments in this area and pilot projects to incorporate VR in the R&D workflows.

If you need in-depth insights to understand the opportunities and limitations of virtual reality in the pharmaceutical/biotech industries, available use cases, and major vendors to rely on -- send us a request to info@biopharmatrend.com. We offer technology scouting/market research services.
Share this post and Subscribe for our monthly updates.
Topics: Industry Trends