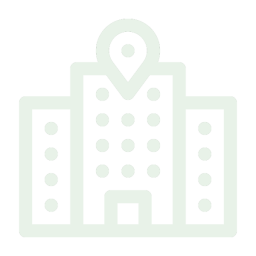 Private company
EXSCIENTIA
At the forefront of small molecule drug discovery
We are the first company to automate drug design, surpassing conventional human endeavour.
Our AI driven systems actively learn best practice from vast repositories of discovery data and are further enhanced with knowledge acquired from seasoned drug hunters.
With better information to hand than any researcher could acquire individually, our knowledge-driven systems design millions of novel, project-specific compounds and pre-assess each for predicted potency, selectivity, ADME and other key criteria. From this, a selection of the best, information-rich compounds are selected for synthesis and assay.
With new experimental data generated, the results are integrated and the next design cycle initiated. Rapid design-make-test cycles ensure unparalleled progress towards desired project goals.
Exscientia has already delivered exceptional productivity, generating candidates in roughly one-quarter of the time of traditional approaches.
Founded
2012
Status
Private company
Geography
United Kingdom based
Funding
$43.700 M
Patents
3
Research papers
2
Therapeutic focus
Metabolics
Neuroscience
Oncology
Data type used for modelling
Chemical notations and molecular fingerprints
HTS and HCS data
Research focus
Drug Repurposing
Lead Discovery
Preclinical Development
Investing history
| | | |
| --- | --- | --- |
| 2019 | Series B | 26.0 |
| 2016 | Series A | 17.7 |
Posts Mentioning This Company
Products
No products posted yet
Services
No services posted yet
Patents/applications
WO2019233994 (from 2019-12-12), Pyrazolopyrimidine compounds as adenosine receptor antagonists
WO2005022343 (from 2005-03-10), System and methods for incrementally augmenting a classifier
WO03032248 (from 2003-04-17), Method and apparatus for learning to classify patterns and assess the value of decisions
Publications (PubMed)
31101817 (from 2019-05-19), Hexameric NuMA:LGN structures promote multivalent interactions required for planar epithelial divisions.
31997851 (from 2018-01-01), Meta-QSAR: a large-scale application of meta-learning to drug design and discovery.
Assets (therapeutic products)
Year
Partner
Focus
Amount of Deal
2013

(2013, Jan. 1)
Janssen Pharmaceuticals
--
--
2014

(2014, Jan. 1)
Sunovion Pharmaceuticals
drug discovery and optimization of new drugs for mental illnesses (by analyzing data obtained with phenotype drug discovery)
$ 4.5 M
2015

(2015, Jan. 1)
Sumitomo Dainippon
Developed a (lead candidate) bispecific, dual-agonist compound that selectively activates two GPCR families
--
2016

(2016, Jan. 1)
Evotec
discover and develop first-in-class bispecific small molecule immuno-oncology therapies. The initial focus is cancer-related adenosine targets
$ 18.0 M
2017

(2017, Jan. 1)
Sanofi
discover bispecific small-molecule drugs against metabolic diseases. (from excientia: comp. design, target identification)
$ 283.0 M
2017

(2017, Jan. 1)
GlaxoSmithKline
use artificial intelligence to discover new small molecule therapies for up to 10 disease-related targets.
$ 42.6 M
2019

(2019, Jan. 1)
Roche
Exscientia will apply its cutting-edge, Centaur Chemist™, AI drug discovery platform to design pre-clinical drug candidates for Roche.
$ 68.0 M
2019

(2019, Jan. 1)
Celgene
Exscientia will leverage its AI drug discovery platform Centaur Chemist for the entire discovery process of small molecule drug candidates in three of Celgene's therapeutic programme areas within oncology and autoimmunity.
$ 25.0 M