A Parade of AI-driven Biotechs Going Public in 2020-2021
Over 2020-2021 we have seen a remarkable parade of artificial intelligence (AI), focused on discovering novel therapeutics, going public. This reflects a continuing interest in AI as a transformative technology for the pharmaceutical industry and increasing belief in the wave of technology-driven "neo-biotechs".
Here we list some notable companies which became public recently. For more information, please, check our unique interactive report "The Landscape of Artificial Intelligence (AI) In Pharmaceutical R&D".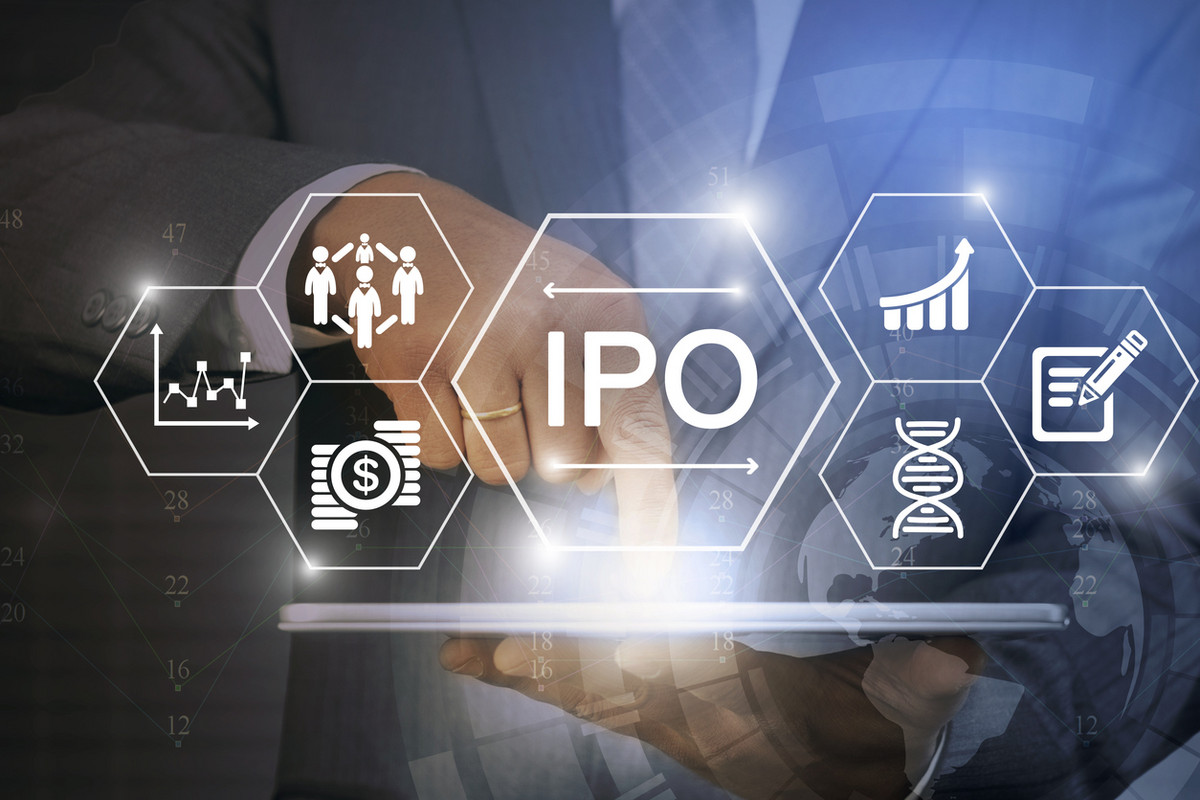 image credit: Chunumunu
AbCellera identifies new drug candidates using its platform for the discovery of antibodies able to prevent and treat disease. The technology is based on various scientific disciplines and tools: microfluidics, hyper-scale data science, machine learning, bioinformatics, and genomics. AbCellera partners with leading biopharmaceutical, biotechnology companies, and global health organizations. On Sept, 14, AbCellera announced a collaboration with Moderna to Discover Therapeutic Antibodies for mRNA Medicines. In December 2020, Abcellera Biologics went on NASDAQ, hoovering up gross proceeds of $555.5 million.
AbSci is a leading company intending to reduce costs in the biopharmaceutical industry due to the application of novel technologies for protein production. Integrated Drug Creation™ Platform connects technology and big ideas to out-evolve nature and provide a path to developing novel drugs. The technology enables reducing costs and timelines of drug discovery and manufacturing as well as increasing the effectiveness of drug production processes. AbSci raised above $200 million with its initial public offering.
Berkeley Lights Inc. developed a novel technology for single-cell identification, measurement, and manipulation. This technology is revolutionary for science and diagnostics. Scientists and engineers work hand-in-hand to change the understanding, measurement, and application of cell biology for creating new therapies. The company collaborates with Big Pharma organizations, such as Pfizer, Bayer, in the fields of genomic research, drug discovery, and development. The raise from Berkeley Lights' shares sale after initial public offering exceeded the expectations and was $178.2 million.
Biodesix specializes in molecular diagnostics and uses a personalized approach in medicine. The company develops advanced products for early detection of disease, diagnostics, disease monitoring, and guidance improving patients' outcomes. Biodesix' mass spectrometry-based platform helps in the discovery and development of multivariate protein diagnostics. An example of such a commercial diagnostic test is named VeriStrat. Advanced tests for cancer patients allow oncologists to select between erlotinib and single-agent chemotherapy for lung cancer therapy. Biodesix has its own CLIA-certified laboratory for test processing within 72 hours and works in partnership with biotechnology and pharmaceutical companies. Biodesix expects to raise proceeds of $72 million.
Biotechnology company Black Diamond Therapeutics Inc. discovers and develops novel cancer drugs targeted at allosteric mutant oncogenes. The company uses the Mutation-Allostery-Pharmacology (MAP) platform for analyzing genetic data and identifying oncogenic mutations for precision therapy of genetically defined cancers.
Black Diamond Therapeutics Inc. more than doubled in its trading debut after raising $201 million in an initial public offering.
A biotechnology company Erasca, a Phase 2 biotech developing therapies for RAS/MAPK pathway-driven cancers based in San Diego is targeted on the development of new generation anti-cancer drugs able not only to treat cancer but cure it. Erasca employs a modality-agnostic approach to selectively and potently inhibit or degrade critical signaling nodes in the RAS/MAPK pathway with small molecule therapeutics, large molecule therapeutics, and protein degraders. In July 2021 the company pulled off a $300 million IPO.
Evaxion Biotech uses immunological, bioinformatics, and machine learning methods to discover and develop effective vaccines against infections and cancer. Two Evaxion Biotech's platforms PIONEER and EDEN allow prediction, ranking, and optimization of the epitopes and antigens resulting in more effective immune responses to infectious agents and cancer. EDEN provides rapid and accurate revealing of new antigens, whereas PIONEER enables the identification of mutated proteins' epitopes that trigger natural protective immune reactions. Its lead candidates are EVX-01 and EVX-02 for the treatment of metastatic and unresectable melanoma, non-small cell lung cancer, and bladder cancer, for the adjuvant treatment of melanoma. The IPO of Evaxion Biotech resulted in over $30 million in proceeds.
Exscientia is a biotech company applying artificial intelligence for discovering, designing and developing of novel drugs. The end-to-end technology proposed by Exscientia is successfully used for target identification, drug candidate design, translational models, and patient selection. The first drug candidates designed under AI technology were announced to enter human clinical trials. The company confidentially filed for a $100 million Nasdaq IPO in late June 2021, shortly after $225 million series D that could include an additional $300 million in equity.
The University of Washington licensed the technology of virus-like particles developed at the Institute for Protein Design. This technology underlies the foundation of Icosavax Company that has led discovery programs for creating new highly effective vaccines against a variety of infectious diseases. Icosavax's VLP platform technology is designed to enable the multivalent, particle-based display of complex viral antigens, which it believes will induce protection against the specific viruses targeted. Icosavax's pipeline includes vaccine candidates targeting respiratory syncytial virus (RSV), human metapneumovirus (hMPV), and severe acute respiratory syndrome coronavirus 2 (SARS-CoV-2). Icosavax raised over $180.0 million as a result of its IPO in August 2021.
Landos Biopharma, a clinical-stage biopharmaceutical company focused on the discovery and development of therapeutics for patients with autoimmune diseases. The company leverages its proprietary AI-based precision medicine LANCE platform to identify novel therapeutic targets based on predictions of immunometabolic function. Biopharma's lead candidate, BT-11, has completed the IND of a Phase 2 trial in mild to moderate ulcerative colitis and Crohn's disease patients. Landos Biopharma in February 2021 announced the pricing of its initial public offering of common stock at the public offering, for total gross proceeds of $100 million.
Clinical stage pharmaceutical company Lantern Pharma Inc. is focused on precision oncology therapy and personalized medicine. Its goals are the development of novel cancer drugs, application of AI and genomics to revitalize abandoned and failed cancer medicines. The company's approaches are based on understanding the mechanisms of drugs' action and appropriate stratification of patients before their enrollment in clinical trials. Such approaches lead to reducing costs of cancer therapy and a rise in its efficiency. RADR™ platform helps in implementation of these principles. Lantern Pharma has raised $26 million in an initial public offering on Nasdaq.
Recursion Pharmaceuticals, a Salt Lake City based company, has a powerful machine learning platform for analysis of big data arrays for a wide range of diseases including rare ones. These diseases can be modeled at cellular level and they can be treated effectively due to combined use of biological research, automation and AI. The company integrates innovative technologies (including human cell biology mapping) in drug discovery to obtain new grade treatments beneficial for patients. In April 2021, Recursion Pharmaceuticals raised $436 million in an upsized initial public offering priced at the top of a marketed range.
Relay Therapeutics company based in Cambridge, Massachusetts combines biotechnology with computation. This company explores the impact of proteins' molecular dynamics on properties of novel drugs using the accumulated knowledge in biology, chemistry and biophysics. The computing technologies augment the experimental findings. In 2020, Relay Therapeutics debuted with a $400 million IPO.
Schrödinger Inc. was established in 1990 and today it has partners and clients in more than 70 countries. Over 400 employees currently work in this company. Schrödinger Inc. developed a computational platform widely used by numerous research institutions, pharmaceutical companies and government laboratories all over the world. The company is a collaborator in different drug discovery programs and has its own ones. Schrödinger Inc. closed its IPO for total gross proceeds of approximately $232.3 million.
A technology company Valo Health was founded in 2019. Valo's Opal Platform enables discovering proprietary new molecules, unknown associations between genetic markers and diseases by reviewing human data. Opal is a fully-integrated, componentized, end-to-end drug development platform using cloud computing, longitudinal and human data. This computational platform makes the drug development process more efficient due to the reduction in its costs, duration and number of failures. Valo Health went public via Khosla-backed SPAC (special purpose acquisition company) to raise over $500 million.
Topics: Biotech Startups