A New Breed of Biotechs is Taking a Lead
A Hong Kong-based artificial intelligence (AI)-driven drug discovery company Insilico Medicine has just announced the appointment of Dr. Michelle Chen as a Chief Business Officer (CBO) to oversee the company's corporate strategies and business development activities. Dr. Chen is a lofty hire, having more than 20 years of experience in biopharma and such brands as WuXi Biologics, Roche, Merck, and BioMarin on her resume's executive track record.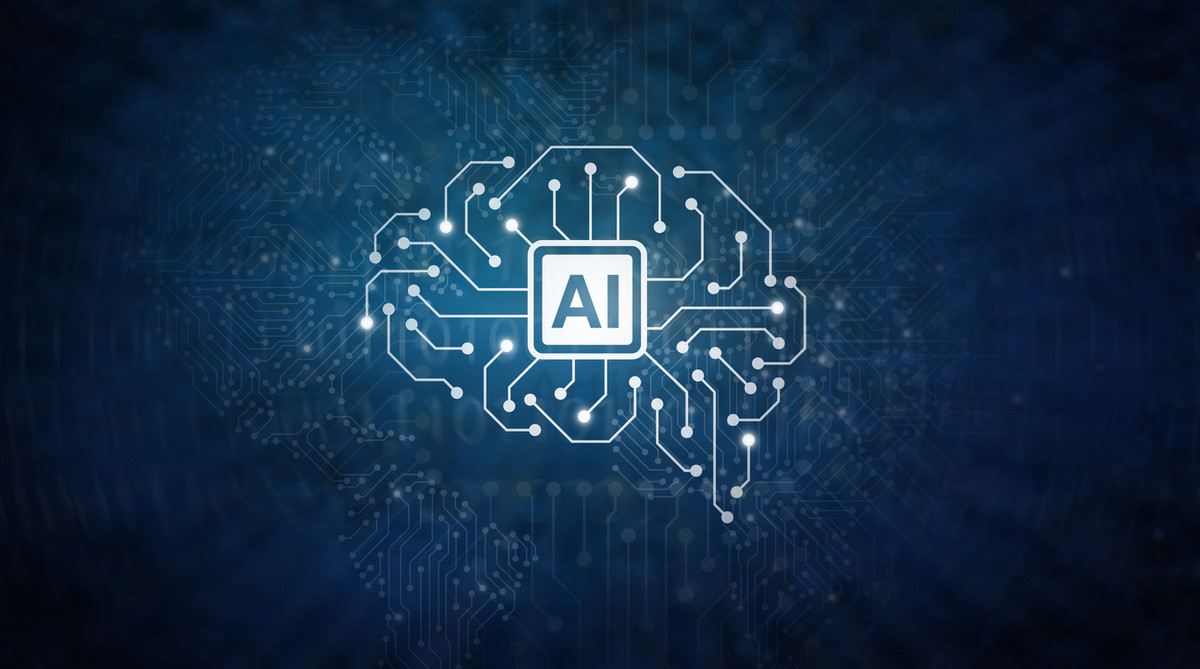 Image credit: hakule, iStockPhoto.com
The news comes as a continuation of Insilico Medicine's hiring spree, including recent C-suite appointments of Nirav Jhaveri as Chief Financial Officer (CFO) and Dr. Robert Spiegel, the former Chief Medical Officer (CMO) of Schering Plough, as CMO to oversee the advancement of Insilico's therapeutic pipeline. It also follows the company's impressive growth trajectory, including a streak of collaboration milestone achievements, AI-software deployments, and a recent $255 million Series C financing led by Warburg Pincus in June. The financing was also participated by a group of prominent investors with expertise in biotechnology and artificial intelligence.
Insilico Medicine's external partnerships have been piling up, including the company's recent target discovery collaboration with Teva, a partnership with protein degradation pioneers Arvinas, and PAQ Therapeutics. Insilico's growth in China is exceeding ambitious expectations with a substantial partnership struck at a rate of almost one every two weeks, according to the companies press release.
The prominent growth dynamic is enabled by Insilico's ability to deliver successful drug candidates out of its AI-driven system Pharma.AI in a remarkably "conveyor" fashion -- both for the internal pipeline and for the external partnerships. Pharma.AI includes three essential components: PandaOmics -- for multi-omics target discovery and deep biology analysis; Chemistry42 -- for machine learning de-novo design of novel drug-like molecules, and InClinico -- for predicting clinical trials success rates, and optimizing trial experiment design.
In 2019, Insilico's deep learning software had a major proof of concept run where it managed to "imagine" novel molecules -- potent inhibitors for DDR1 kinase -- within just days. Much as it was impressive, DDR1 was a well-known target. A much more challenging milestone was achieved in February 2021 when the company successfully validated a novel preclinical candidate with nanomolar potency against a completely novel target addressing idiopathic pulmonary fibrosis ("IPF") -- all the processes have taken the company just under 18 months and a fraction of cost for the traditional drug discovery. Just half a year later, Insilico nominated the second preclinical candidate with a novel target -- this time for kidney fibrosis, and again, in the record time and budget.
A wave of AI-enabled milestones
One may recall several other recent announcements, where drug candidates were designed and validated rapidly using sophisticated AI platforms.
For instance, UK-based AI-company BenevolentAI has just announced it identified a novel target for ulcerative colitis and advances a drug candidate to IND/CTA-enabling studies. The company managed to nominate preclinical candidate within just two years of novel target validation. Last year, BenevolentAI also applied AI to quickly identify potential COVID-19 treatment baricitinib – a known rheumatology therapeutics via repurposing. Exscientia, another UK-based AI-drug design company, has several drug candidates entering clinical trials, including the first AI-designed molecule for immuno-oncology. The company secured more than $500 million in an upsized IPO this month.
In 2019, Canadian-based Deep Genomics made headlines with discovering a novel target and a novel RNA therapeutics candidate for rare Wilson disease using their AI Workbench platform -- all within 18 months of initiating target discovery effort.
Finally, a digital biology company Recursion Pharmaceuticals, founded in 2013, managed to rapidly build an impressive pipeline of preclinical and clinical drug candidates for various indications using their AI-enabled automation and cell image analysis platform. The company also had success stories with external partners, including Takeda. Recursion went public in April, banking more than $430 million.
"AI-first" companies reimagine old processes in pharma
What do all these companies and their recent successes have in common? A closer look at their development path, a track record of publications or announcements over the last several years reveal a quite notable distinction from a "typical" drug discovery startup -- they were all built as "AI-first" companies from the very beginning or adopted AI technologies in early stages of building organizational R&D workflows. Basically, they were growing as tech companies in the biomedical space, unlike many "wet-lab-born" biotechs out there.
For example, Insilico Medicine started as a deep learning company and was initially focused on generative models for drug design. Over the years, the company managed to gradually build an "end-to-end" drug discovery system, including everything from concept generation and target discovery to drug design and even clinical trial modeling. While the platform includes hundreds of components and models, working in an ensemble, a notable part of it is so-called generative adversarial networks (GANs) -- an innovative class of machine learning frameworks designed by Ian Goodfellow and his colleagues in June 2014, and pioneered by Insilico Medicine for applications in drug design.
BenevolentAI early in the development built its integrated Benevolent platform with Knowledge Graph being at the heart of target discovery and drug repurposing. Exscientia developed its end-to-end AI platform Centaur Chemist which works in a combination with human expertise. Recursion Pharmaceuticals was built as a digital biology company in the first place, with all drug design successes revolving around its AI-driven biology analytics and cell image recognition capabilities. Deep Genomics developed AI Workbench as a cornerstone of its research process.
Probably, the most well-known to the general public example of a company, which managed to realize the "AI-first strategy" reap rewards, comes from the area of vaccine development. Moderna Pharmaceuticals has demonstrated tremendous growth over just the last two years, and it had artificial intelligence and digital systems in its DNA from the very beginning. The company managed, almost magically, to come up with an mRNA vaccine within just months -- a task that many companies would deem impossible. The success came from a combination of basic biology breakthroughs and carefully crafted digital systems and automation workflows.
As Marcello Damiani, Chief Digital Officer at Moderna writes in 2017 white paper, "We rely on digitization to ensure seamless integration across the ecosystem, enable the ability to share and access data, permit the capability to scale, satisfy ever-increasing demands for research mRNA for preclinical and GLP toxicology studies, as well as GMP mRNA to supply an expanding number of clinical studies."
"Our platform comprises five key elements – Chemistry, Bioinformatics, mRNA Engineering, Process, Formulation"
"Digitization is the backbone upon which our platform is built. It is both an enabler of our science and core to our science"
"This enterprise-wide focus on digitization has positioned Moderna to execute against our strategy, while also yielding a distinct competitive advantage. Six years since commencing operations, Moderna has amassed a pipeline with a breadth, speed, and scale not common in our industry".
Drawing parallels among companies like Moderna, Insilico Medicine, Recursion Pharmaceuticals, Exscientia, and alike, it becomes apparent that a new type of organizations emerges in the pharma industry -- "AI-first" companies. A new "breed" of biotechs with more flexible business models, faster R&D workflows, more optimal data management. This is the era of data-driven research and industrialized drug discovery.
Topics: Industry Trends Biotech Startups Emerging Technologies