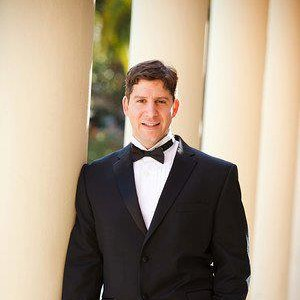 Basem Goueli MD/PhD/MBA
Contributor in
The Insider's Guide to Translational Medicine
Dr. Goueli has directed three independent cancer institutes, collectively representing 17 hospitals and 12 cancer centers. He is a hematologist and medical oncologist who has been the institutional principal investigator on nearly 100 clinical trials involving breast cancer, myeloma, prostate cancer, lung cancer, melanoma, ovarian cancer, head and neck cancer, myelodysplastic syndrome, CLL, DLBCL, esophageal cancer, etc. He is board-certified in hematology, medical oncology, internal medicine, and artificial intelligence in medicine.
Dr. Goueli's training includes:
MD: Mayo Clinic
PhD in biochemistry: Mayo Clinic
MBA: University of North Carolina, Chapel Hill
Internal Medicine Residency: George Washington University Hospital with 4 months at the NIH
Hematology/Oncology Clinical Fellowship: Stanford
Biochemistry Post-Doctoral Fellowship: Stanford
MIT Xpro Course Certificate: Designing Artificial Intelligence Products
MIT Xpro: Course Certificate: Robotics Essentials
MIT Xpro: Course Certificate: Drug and Medical Device Development
MIT Professional Education Course Certificate: Applied Data Science Bootcamp
Dr. Goueli resisted the trend toward subspecialization during his career as he felt ideation often happens at the level of the forest, not the trees. It's his firm belief many of the greatest future innovations will be at the interface of various disciplines.
Dr. Goueli's area of clinical expertise is precision medicine, and his ability to treat patients in all hematology/medical oncology disciplines uniquely positions him to sequence molecular-based therapies in the context of conventional therapy and clinical trials.
Dr. Goueli is the CEO and Founder of two companies, CancerClarity and CancerLight. They are early in development and hope to disrupt the clinical trial, patient education, and clinical care forums. Aside from running his two companies, Dr. Goueli is consulting medical director and medical monitor for 3 phase 1 Xbiotech clinical trials, consults for numerous other pharmaceutical companies, and sees patients full-time in the clinic as a hematologist/medical oncologist.
tags: Oncology Biomedical Research Big Data Immunotherapy Market Research Pharmaceutical industry trends
Disclaimer: All opinions, ideas, and thoughts expressed and posted by Contributors at BiopharmaTrend.com platform are their own personal points of view, and do not represent neither Contributor's employers, nor BiopharmaTrend.com.