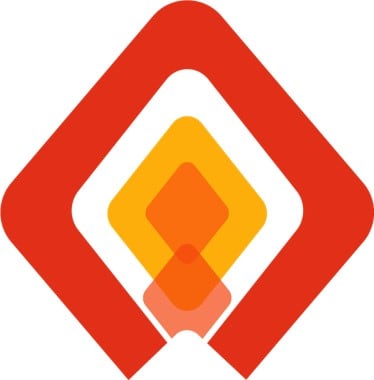 Founded
2013
Geography
United States of America based
Funding
$68.730 M
Lantern Pharma, Inc. is a clinical stage pharmaceutical company developing new classes of precision cancer drugs with novel mechanisms of action. Lantern also rescues and revitalizes abandoned or failed cancer drugs using machine learning techniques, genomic data and precision oncology trials.
Lantern Pharma recognizes that the high cost and low success rates in oncology drug development largely stem from the inability to appropriately stratify patient populations prior to enrollment, and also from the inability to fully elucidate mechanisms of action that can suggest potent therapy combinations. Our approach, which leverages our RADR™ platform helps to provide rapid, meaningful insight to both of these central problems in oncology.
Lantern is focused on accelerating personalized cancer therapy development through the use of AI and genomic-based patient stratification.
cancer drug development genetic screen precision oncology
Posts Mentioning This Company
R&D Platform
Analyze genetic signals and molecular markers for patient response to drugs. Allows researchers to: Find clinical uses for validated cancer treatments whose development has been discontinued.
Pipelines
LP-100, LP-300: Prostate, Lung cancers
LP-100 or 6-hydroxymethylacylfulvene exploits cancer cells' deficiency in DNA repair mechanisms. LP-100 shows multiple cytotoxic effects on tumor cell biology such as DNA adduct formation, RNA polymerase stalling and redox protein modification. It demonstrates enhanced sensitivity in DNA repair deficient (e.g. ERCC3 mutant or knockout) in vitro and in vivo models. LP-100 leads to rapid inhibition of DNA synthesis and induction of DNA damage. LP-100 is a monofunctional covalent DNA binder that inhibits DNA synthesis and replication, affects cell cycle and induces apoptosis. DNA repair of LP-100-induced lesions is mediated by components of the transcription-coupled nucleotide excision repair (TC-NER) pathway. LP-100 produces damage to DNA that can only be repaired by the TC-NER pathway.
Background
LP-100 was first developed by MGI Pharma and later in collaboration with global pharma company, Eisai. LP-100 has shown strong clinical anti-tumor activity against a 10-12% of patients with multidrug resistant advanced prostate cancer with notable resolution of bone metastases. Lantern's process was to uncover a genomic signature that determines potential responders, develop suitable preclinical data, and successfully out-license it to Oncology Venture (a European Biotech) in 18 months. LP-100 is currently in an active phase II clinical trial in in AR-targeted and Docetaxel-pretreated metastatic castration-resistant prostate cancer (mCRPC) patients.
LP-300
LP-300, or Disodium 2,2'-dithio-bis-ethane sulfonate, is a small molecule entity with cysteine modifying activity on select proteins. LP-300 works to modulate multiple cellular pathways simultaneously and is a potential first-in-class combination agent indicated in NSCLC.LP-300 shows cysteine modifying activity on select proteins (ALK), and has shown that it modulates protein function (EGFR, MET, and ROS1). It also acts as a chemo-sensitizer for combination therapies by inactivating proteins that are modulating cellular redox status and drug resistance (TRX, GRX) and possesses chemoprotectant activity that reduces toxicities associated with Taxane / Platinum based chemotherapies.
Background
LP-300, originally branded as Tavocept®, is a molecular entity that we believe may be capable of ameliorating the toxic side effects of chemotherapeutic drugs such as cisplatin. It also acts as a chemoenhancer and has been studied in multiple randomized, controlled, multi-center non-small cell lung cancer (NSCLC) trials that included administration of either paclitaxel and cisplatin and/or docetaxel and cisplatin. Retrospective analyses of the results of a multi-country phase III lung cancer trial in subgroups of adenocarcinoma patients receiving LP-300, paclitaxel and cisplatin demonstrated substantial improvement in overall survival, particularly among female non-smokers, where a 13.6 month improvement in overall survival (p-value 0.0167, Hazard Ration 0.367) in favor of LP-300 was observed, as compared to placebo in the subgroup of paclitaxel/cisplatin-treated patients. We are focused on repositioning LP-300 as a potential combination therapy for non-smoking (or never-smoking) female NSCLC patients with histologically defined adenocarcinoma. Currently there is no approved therapy specifically for the growing indication of non-smokers (or never-smoking) with NSCLC, and female non-smokers appear to be uniquely responsive to LP-300. With both chemoprotective and chemosensitizing activity, LP-300 has potential as a combination agent or adjuvant in front line, second line or salvage therapy in newly diagnosed, relapsed, metastatic or advanced NSCLC for overall survival enhancement and toxicity alleviation from primary chemotherapy or standard of care.
LP-184: Solid Tumors, Glioblastoma, CNS cancers
Mechanism of Action
LP-184, or hydroxyureamethylacylfulvene, is a small molecule drug candidate currently in preclinical development. It is a next generation alkylating agent that preferentially damages DNA in cancer cells that overexpress certain biomarkers and is from the fulvene class of compounds.
Background
LP-184 is a promising member of a new generation of acylfulvenes, a family of naturally-derived anti-cancer drug candidates. In preclinical studies, LP-184 has shown significantly enhanced anti-tumor activity and substantially reduced toxicity as compared to earlier generation acylfulvenes. In addition, we have used our RADR™ platform together with the work of collaborators, to develop a patient-specific biomarker test predictive of LP-184's efficacy. We plan on using this test to facilitate patient selection in our planned Phase 1 clinical trial for LP-184.
Services
No services posted yet