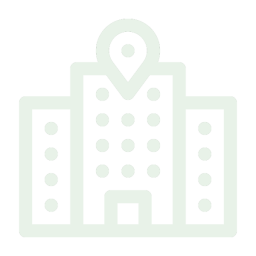 Private company
ATOMWISE
Atomwise uses Deep Learning Neural Networks to help discover new medicines. Atomwise achieves the world's best results for new drug hit discovery, binding affinity prediction, and toxicity detection. Atomwise predicts drug candidates for pharmaceutical companies, startups, and research institutions.
Founded
2012
Status
Private company
Geography
United States of America based
Funding
$51.345 M
Patents
3
Research papers
6
Business model
Software as a Service / AI as Service (SaaS, AIaaS)
Therapeutic focus
Infectious Diseases
Neuroscience
Oncology
Data type used for modelling
Chemical notations and molecular fingerprints
Drug Discovery Strategy
Structure Based Drug Discovery (SBDD)
Industry Segment
Biotechnology
Technology Providers
Investing history
| | | |
| --- | --- | --- |
| 2018 | Series A | 45.0 |
| 2015 | Seed round | 0.12 |
| 2015 | Seed round | 6.0 |
| 2013 | Grant | 0.225 |
Posts Mentioning This Company
Products
AtomNet
Drug design with convolutional neural networks
Using artificial intelligence for structure-based drug discovery (SBDD). Atomwise uses Deep Learning Neural Networks to help discover new medicines. Atomwise …
Services
No services posted yet
Patents/applications
WO2018183263 (from 2018-10-04), Systems and methods for correcting error in a first classifier by evaluating classifier output in parallel
WO2017062382 (from 2017-04-13), System for applying a convolutional network to spatial data
WO2015168774 (from 2015-11-12), Binding affinity prediction system and method
Publications (PubMed)
31984465 (from 2020-01-28), The SAMPL6 SAMPLing challenge: assessing the reliability and efficiency of binding free energy calculations.
31917572 (from 2020-01-10), Data-Driven Mapping of Gas-Phase Quantum Calculations to General Force Field Lennard-Jones Parameters.
31564441 (from 2019-10-01), Miro1 Marks Parkinson's Disease Subset and Miro1 Reducer Rescues Neuron Loss in Parkinson's Models.
30720463 (from 2019-02-06), Follicular lymphoma-associated mutations in vacuolar ATPase ATP6V1B2 activate autophagic flux and mTOR.
30361629 (from 2018-10-27), EzColocalization: An ImageJ plugin for visualizing and measuring colocalization in cells and organisms.
29698607 (from 2018-04-27), Most Ligand-Based Classification Benchmarks Reward Memorization Rather than Generalization.
Assets (therapeutic products)
Year
Partner
Focus
Amount of Deal
2014

(2014, Jan. 1)
Merck
--
--
2015

(2015, Jan. 1)
AbbVie
confidential
--
2017

(2017, Jan. 1)
Monsanto
--
--
2018

(2018, Jan. 1)
Pfizer
Atomwise will computationally analyze millions of diverse small molecules for each of 3 Pfizer's identified target proteins using its cutting-edge AI platform to predict those that may bind with high affinity to the selected target proteins.
--
2019

(2019, Jan. 1)
Charles River Laboratories
Structure-base drug discovery
$ 2400.0 M
2019

(2019, Jan. 1)
Eli Lilly and Company
The Big Pharma hopes to employ Atomwise's drug-prospecting artificial intelligence on its virtual molecule libraries and to link them both with its automated synthesis capabilities.
$ 550.0 M
2019

(2019, Jan. 1)
Atropos Therapeutics
Launch a joint venture company to discover and advance a pipeline of compounds for promising discovery targets for the treatment of cancer. Cellular senescence is a regulated biological process by which cells stop dividing irreversibly and is a normal part of aging. However, the failure and induction of senescence also have an important role in the development and treatment of cancers, respectively. Compounds that modulate senescence have enormous potential as novel anticancer agents. Atropos and Atomwise will use their platform technologies and complementary capabilities to perform screens to identify and develop novel compounds for undisclosed targets that modulate cellular senescence and evaluate their potential for development as safe and effective drugs for the treatment of cancer.
--
2019

(2019, Jan. 1)
Hansoh Pharma
Generate a diverse pipeline of small molecules for oncology and other therapeutic areas The total potential value of the deal with success in all projects could reach $1.5 billion.
--