Toronto AI Startups Aim High in Drug Discovery Space
According to a report by the Advisory Council on Artificial Intelligence of Canada, this country is home to more than eight hundred artificial intelligence (AI) companies, and the number of AI startups is growing by about 28% each year.
This is due to quite favorable conditions, that Canada offers to local and foreign AI-focused talent and organizations. Not only the country is a strong global leader in artificial intelligence research, with some of the most cited academics working here (Yoshua Bengio and Geoffrey Hinton -- pioneers of modern AI), but also the government is quite active in pushing Pan-Canadian Artificial Intelligence Strategy, aiming at supporting AI research and talent attraction and retention in Canada.
A city of Toronto seems to be a particularly sweet spot for AI startups focusing on pharmaceutical research, as it appears to be the birthplace for a plethora of top-notch companies, including Atomwise (now US-based), BenchSci, Cyclica, Deep Genomics, ProteinQure, and Phenomic AI -- all trying to tackle some of the hardest challenges in modern drug discovery.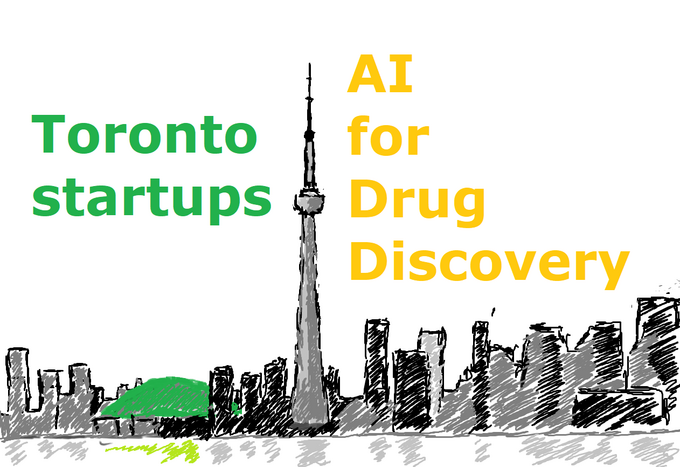 Toronto-based AI company Cyclica, founded in 2013, developed a unique multi-faceted AI platform for target deconvolution and off-target profiling Ligand Express, specifically accounting for polypharmacology -- a major advance over traditional single-target simplification approach. The company has just announced the launch of a new addition to its core technology -- Ligand Design, which complements the existing capacity with new functionality.
"Ligand Design, our next generation multi-targeted and multi-objective in silico drug design technology that we had been building for over 3 years complements our flagship proteome screening off-target profiling platform Ligand Express. Taken together, Ligand Design and Ligand Express offer a unique end to end enabling AI-augmented drug discovery platform. That's our goal. An integrated AI-augmented (more ML and DL) platform that considers the polypharmacology, pharmacokinetics, and structural pharmacogenomics of molecules. It will empower researchers to explain mechanisms of action, and to de novo design or optimize multi-targeted drug-like molecules with preferred pharmacokinetic properties while minimizing off-target interactions," said Naheed Kurji, President and CEO of Cyclica.
The company raised over $8 million in venture rounds and entered into research collaborations with Merck, Bayer, Eurofarma, and a Chinese biopharmaceutical giant Wuxi AppTech. Cyclica is also a founding member of the Alliance of Artificial Intelligence in Healthcare (AAIH), where Naheed Kurji is serving as one of the four executive officers (Secretary). AAIH is a global advocacy organization dedicated to advancing AI research and practical implementation in the pharmaceutical industry.
Another notable example is Atomwise, founded in 2012 out of the University of Toronto (later moved to California), which has pioneered the application of convolutional neural networks for structure-based drug discovery. Its deep neural network AtomNet is a powerful tool for rapid prediction of small molecule binding affinities to a protein target of interest, allowing to screen millions of compounds in a fraction of time required for traditional methods, and with higher quality results.
The company secured over $50 million in venture capital and inked collaborations with some of the leading pharmaceutical brands, including Merck, Abbvie, Bayer, and most recently -- Eli Lilly (a milestone-based contract for up to $550 million in payments). The company has also partnered with a leading American contract research organizations Charles River Laboratories.
A more biology-driven approach is in the core of Deep Genomics (founded in 2014; raised $16.7M; develops a sophisticated AI-driven platform for oligonucleotide design), ProteinQure (founded in 2017; focuses on AI-assisted de-novo design of protein-based drugs), and Phenomic AI (founded in 2017; raised $2M; develops a deep learning platform to analyze high content imaging readouts in phenotypic screening).
Finally, there is a rapidly growing Toronto-based AI startups BenchSci, founded in 2015, which develops a state-of-the-art AI-driven antibody search engine for drug discovery professionals. The company received backing from Google, via Gradient Ventures (together with other investors), and raised $10.3M for its platform expansion and operations.
In 2018, Atomwise, Deep Genomics, and Cyclica made its way to the list of Top 20 AI in Drug Development Companies, assessed by an authoritative British consulting agency Deep Knowledge Analytics. Both BenchSci and Cyclica were named as one of the top AI companies to Watch in 2019 by InvestinOntario portal.
Topics: AI and Big Data Biotech Startups