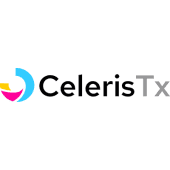 Founded
2021
Geography
Austria based
Funding
$0.470 M
Drug discovery company using graph-based deep learning, for drug design, repurposing, target deconvolutions, and other tasks.
Posts Mentioning This Company
R&D Platform
Celeris One – Cutting-edge deep learning as a cloud platform.
To create the perfect drug, we do not only rely on existing data. Our platform uses innovative methods such as Graph Representation Learning, Active Learning, Data Augmentation, and Generative Models to expand the chemical space and leverage sparse and heterogeneous data.
Pipelines
No pipelines published yet
Services
No services posted yet