Protein Degraders Take Industry By Storm
Proteins are essential components of living matter – they function as building blocks for cells and tissues, as well as participate in signaling and practically all biochemical activities. However, each protein operates correctly only for a limited amount of time and is eliminated by molecular machinery after it has reached its "functional shelflife". To maintain a healthy and functional proteome, cells tightly control protein turnover processes, ensuring that misfolded, damaged, and old proteins exit the game in a timely manner. This sophisticated mechanism of degradation was recently hijacked by the drug discovery industry to develop new small molecule therapies — protein degraders.
According to Nello Mainolfi, CTO of Kymera Therapeutics, practically every big pharma player and every medium-sized biotech business today has internal R&D research or external collaborations in the field of protein degraders. The boom sparked by these small molecule therapies is due to a number of causes, which we will cover in this article, together with notable companies in the field.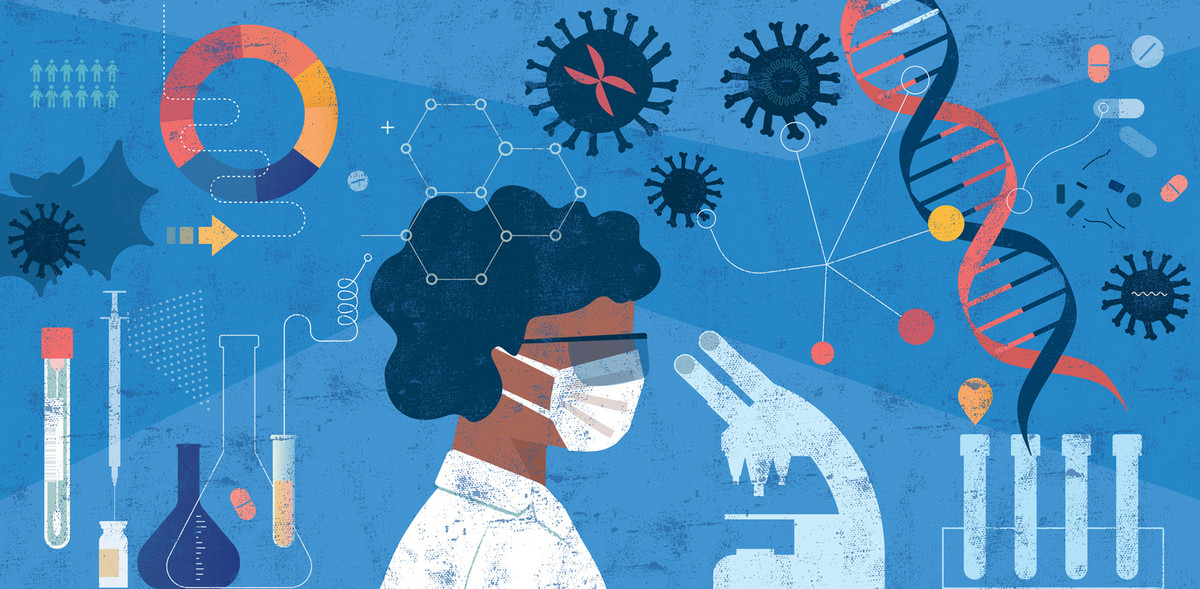 Image credit: DrAfter123
Small molecule inhibitors (SMIs), the standard method of treating illnesses, have essential limitations. SMIs can currently reach protein targets of only around 20% of the proteome. According to the medical journal EBioMedicine, over 75% of known proteins lack active sites for SMIs binding, which means that traditional therapeutics can't attach to them. To overcome the limitations, researchers took a fresh approach to small molecules, turning an old tool into a novel therapy.
The idea began to take shape in the 1990s, when Proteonix, a biotech company, submitted a patent for a bifunctional molecule that targets the ubiquitin-binding mechanism (UBS). Despite the fact that Proteonix never developed a medication based on the patent, it kicked off two decades of active research in the field. The first Proteolysis targeting chimera (PROTAC) was introduced in 2001, and it consisted of two ligands linked by a flexible linker. The structure of modern PROTACs is the same: one ligand targets the E3 enzyme, which is a component that sends outdated proteins to the proteasome, and another ligand targets a protein of interest (POI) that has to be degraded. A PROTAC binds both E3 and POI, bringing them closer and causing targeted degradation of POI.
PROTACs have an advantage over conventional small molecule inhibitors because of their unique method of action. To maximize the therapeutic potential of SMIs, high and frequent doses are usually needed. At the same time, because one PROTAC molecule can trigger the breakdown of several POI molecules, PROTACs require substantially lower doses to achieve unprecedented efficacy. This phenomenon lowers a drug's toxicity and improves its side effect profile.
The factor that defines the efficacy of a drug is not the affinity but the kinetics of binding – a measure of how rapidly a PROTAC can bring both targets together to start the process. As a result, chimeras can bind to every nook or cranny on a protein, possibly extending the pool of druggable target options.
However, there is still much work to be done in this field, as some protein degrader characteristics have to be improved. Chimeras are larger than traditional small-molecule pharmaceuticals, which has an impact on cell permeability. This could pose difficulties in the case of oral delivery, as well as hamper migration across biological boundaries to treat central nervous system illnesses.
One of the first companies that started commercial development of PROTAC therapeutics is Arvinas. Craig Crews, a co-founder of the company and a scientist from Yale University, was the one who discovered PROTAC technology in the early 2000s. Almost two decades later, in 2019, Arvinas was also the first to announce that its protein degrader candidates got into clinical trials. Today, two medications, ARV-110 and ARV-471, have strong trial results and are confidently moving into Phase 2 trials. Both drugs address solid tumors, ARV-110 acts as a ligand for the Androgen Receptor (AR) in prostate cancer, and ARV-471 targets Estrogen Receptor (ER) in breast cancer. The company, which has a market capitalization of more than $100 million, collaborates with industry giants like Bayer and biotechs such as Certara.
C4 Therapeutics focuses not only on target discovery and PROTAC development but also on potential protein degrader optimization strategies. Candidates for the most effective activation of the ubiquitin-binding mechanism are being honed by the corporation. C4's small molecule degrader CFT7455, a treatment designed to target DNA-binding protein IKZF1/3 in multiple myeloma patients, received an orphan drug designation from the FDA in August 2021. CFT7455 will be tested in a Phase 1/2 clinical trial in 2021. Overall, biotech has garnered significant investment in recent years: in 2020, it secured a $150 million Series B round, and in 2021, it filed an IPO worth $182 million.
Cedilla Therapeutics, located in Cambridge, is working on a new way to target protein degradation. Instead of bringing UBS components to a protein of interest, it looks for unrecognized allosteric binding sites for ligands that can destabilize protein structure. Destabilized proteins are degraded by inner cell mechanisms and no longer function in a cell. Cedilla just raised $57 million in Series B funding to further expand its technologies.
The nature of the ubiquitin degradation process-UBS functions only inside cells and not in the intracellular matrix –is a restriction that PROTACs have yet to overcome. As a result, PROTAC molecules are unable to reach targets that are outside of cells. However, lysosome-targeting chimeras, or LYTACs, are a new option for targeted protein breakdown. PROTACs and LYTACs have similar structures and modes of action, however, the latter connect target proteins to the transmembrane receptor CI-M6PR at the cell surface. The creation of a trimeric complex between a POI, a receptor, and a LYTAC causes the protein to be degraded by protease enzymes in the lysosome.
Lycia Therapeutics is on the frontier of LYTACs therapeutics. The LYTAC platform–Lycia's technology – was recognized by Lilly, a big pharma firm, and the two began a multiyear R&D cooperation. Under the terms of the agreement, Lycia will discover and develop up to five degraders for Lilly's pain and immunology targets, while Lilly will be solely responsible for preclinical and clinical development, as well as having exclusive rights to commercialize treatments after the collaboration. In June 2020 Lycia received $50 million of venture funding from a healthcare investor Versant Ventures.
The continuation of intense scientific research on protein degraders broadens the scope of this modality's future prospects. Third-generation controllable PROTACs that can be regulated by visual and UV light are being developed, new targets appear – including RNA-binding proteins and DNA-binding proteins. While more than 600 E3 ligases have been discovered in human cells, only a few have been verified for PROTAC use. Degraders with ligands for cancer-and tissue-specific E3 ligases will improve the selectivity of potential therapeutic candidates while lowering toxicity and side effects.
Topics: Industry Trends