5 Companies in Spain Merging Technology and Biology
While Spain's biotechnology research centers, including the University of Barcelona and Pompeu Fabra University, retain their positions in world rankings, the country's biopharma enterprises are yet to prove leadership in the field. President of the Spanish association of bioenterprises ASEBIO explained in the interview with Pharmaboardroom that, in his opinion, the country lacks "the ability to transform the science we generate into the industry and economic value; it is a chronic challenge that has faced us for 50 years, but, luckily, we are making progress."
In recent years, several biotech companies emerged in Spain, bringing unique technologies to the market, from virtual reality to artificial intelligence. Below are five companies we picked up to illustrate what is happening in Spain's biopharmaceutical tech scene.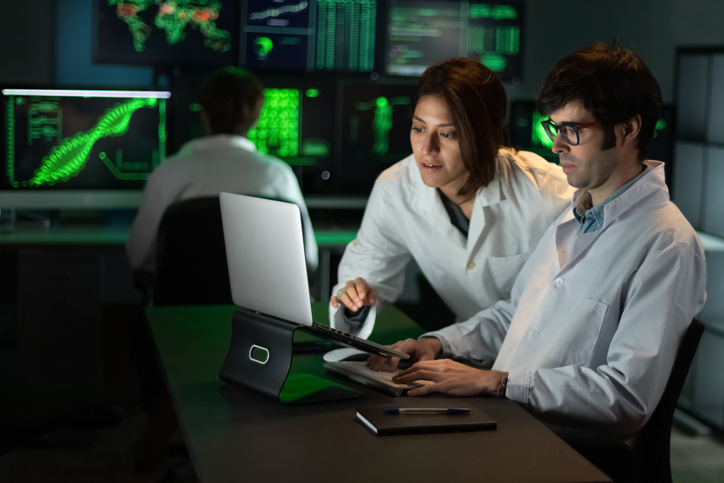 Image credit: Daniel de la Hoz, iStock
Acellera
This Barcelona-based company is devoted to bringing state-of-the-art technologies to drug discovery. Founded in 2006, Acellera became one of the first companies worldwide to leverage the use of novel accelerator processor technology (GPU) for molecular dynamics. The firm developed its first online platform, ACEMD, for molecular dynamics simulations for drug design based on deep learning and GPU, and powered by its other developments HTMD (open-source Python library for computational chemistry) and Playmolecule (virtual environment for computable drug discovery) is now leading the introduction of machine learning techniques into the drug discovery pipeline.
Aniling
Aniling is a clinical-stage biotech company developing solutions based on next-generation genomic and epigenomic sequencing methods for precision oncology. The company started in 2014 as a spin-off from the Institute of Predictive and Personalized Medicine of Cancer (IMPPC), and is currently based at the Can Ruti Campus in Badalona (Barcelona, Spain). Aniling has patented its GEUS (Genomic and Epigenomic Unified Sequencing) technology, which allows, for the first time, the simultaneous analysis of the genome and epigenome for clinical use and research. Currently, Aniling's pipeline consists of three in vitro diagnostic tests certified by the European Union with CE-IVD for chronic lymphocytic leukemia (GEUS-CLL), colorectal cancer (GEUS-CRC), and liquid biopsy (GEUS-LB).
Pharmacelera
Pharmacelera is a young yet ambitious company established in 2015 that develops and sells disruptive hardware and software solutions for Computer-Aided Drug Design (CADD). The company's technology combines High-Performance Computing (HPC) and hardware acceleration know-how from the experience of its founders at Intel and computational chemistry expertise from the Computational Biology and Drug Design (CBDD) research group at the University of Barcelona. Pharmacelera's solutions find candidate molecules that have higher chances of becoming a drug faster than the tools from the competition. The company's mission is to improve the accuracy and scientific rigor of Computer-Aided Drug Design to help the pharmaceutical industry improve its R&D productivity.
Recently BiopharmaTrend had an interview with the Co-founder and CEO of the company Dr. Enric Gilbert which you may read here.
Psious
Virtual Reality is the most straightforward way to offer best practices to anxiety patients, and the Spanish company Psious aims to make it accessible to mental health professionals. VR allows the patient to interact with environments in between in vivo and imaginal exposure, improving the flow and outcomes of exposure therapy. Amelia by Psious is a comprehensive VR software for mental health professionals' therapy sessions with a wide range of over 100 immersive environments. As of today, Amelia Virtual Care has raised a total of €13.2M in funding over five rounds, with their latest funding raised in June 2022.
Sycai
Sycai Medical is a technological start-up founded in Barcelona in 2020, born from the motivation of empowering radiologists to improve healthcare through artificial vision and big data. The company develops AI-based algorithms, which help medical professionals in the diagnosis of abdominal injuries and in the prediction of their evolution to allow a more precise diagnosis and improve the quality of life of patients with pancreatic lesions. During the COVID-19 pandemic, Sycai created MedAssist as a way to apply their technology to help medical professionals to fight the pandemic. And in March 2022, the company raised 0.8 million EUR in the seed round led by Ship2B, BStartup, and Athos Capital.
The above mini-review reveals a small part of Spain's Life Science ecosystem. To delve deep into the country's drug discovery and biotech market, with its opportunities and challenges, contact us to learn more about strategy consulting services and market reports: info@biopharmatrend.com.
Topics: Biotech Companies