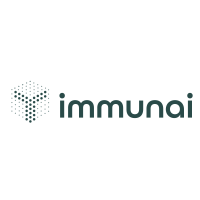 Founded
2019
Geography
United States of America based
Funding
$295 M
Immunai was founded in December 2018. We are a multidisciplinary team of immunologists, genomics technologists, computer scientists, engineers, mathematicians and operators singularly focused on solving an audacious challenge. Backed by some of the leading scientific minds in immunology, oncology, and single cell genomics, we are up for the challenge.
immunology single-cell biology high-dimensional statistics
Posts Mentioning This Company
R&D Platform
Immunai combines comprehensive, multi-omic single cell genomics with cutting edge machine learning algorithms to enable high resolution profiling of the immune system, at industrial scale, with rapid turnaround.
Immunai's immune profiling platform
Pipelines
No pipelines published yet
Services
No services posted yet