Powered by Venture Funding, the Microbiome Market is Ready for Mainstream
2020 was an unusual year, for the first time, venture funding for microbiome companies substantially exceeded grant funding for microbiome research. In the year 2020, there were over 75K+ scientific publications, $1B+ grants awarded to microbiome research, ~150 ongoing clinical trials, and $1.5B+ venture funding. Does this mean that the microbiome market is evolving from being considered nascent to emerging/developing? To answer this question, let us dive deeper into the trends observed from the analytics of publications, grants, clinical trials, and venture funding.
Publications
Publication of scientific papers focused on microbiome research has been surging with over 75K publications in 2020 with stable growth of 24% in the past three years. Microbiome research has increased dramatically in recent years, driven by advances in enabling technologies such as next-generation sequencing (NGS), bioinformatics, gene editing, synthetic biology, metabolomics, and significant reductions in the cost of sequencing, gene synthesis. 
This wealth of research has enabled utility in a diverse spectrum of fields spanning environmental, agriculture, medical (incl. therapeutics and diagnostics) to consumer markets such as food and personal care.
Environmental research is focused on harnessing the microbiome to predict ecosystem response such as engineering of microbiomes to modify structures of the microbiota and restoring ecological balance. While microbiome engineering and plant microbiome interactions are being researched to improve agricultural productivity.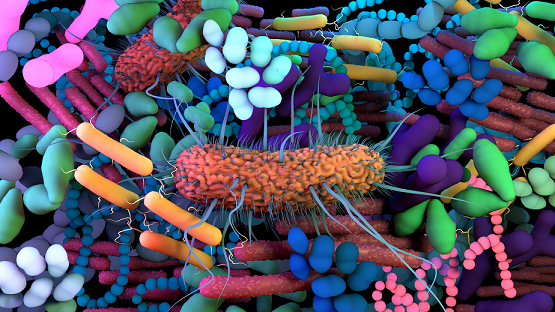 Credit: Design Cells
BiopharmaTrend
Premium
This content is available to our premium users.
Get the following benefits by becoming premium member:
- unlock premium articles
- get access to our industry reports
- support our independent media
Topics: Industry Trends Biotech