How to Choose the Right CRO
Outsourcing to the right clinical research organization is critical to the smooth-running of any drug development operation. A CRO can be responsible for handling everything from study planning to pharmacovigilance and delays or errors at any stage can cost a significant amount of both money and time. The right CRO can accelerate operations. The wrong one can delay study completion and even jeopardize approval. Delays in patient recruitment, for example, are estimated to cost between $600,000 and $8 million for each day.
This guide to selecting the right CRO is going to ensure that delays are prevented in every area and that other issues are avoided. Check this quick list for reference.
Things to Look for When Choosing a Clinical Research Organization:
Access to patients

Understanding & expertise

Staff retention

Quality management

CRO Size
RELATED: Pharma R&D Outsourcing Is On The Rise
Access to Patients:
When looking to outsource patient recruitment, access to a large and diverse range of patients is key. You should look for CRO's who spend a great deal of time liaising with different pools of patients across different regions and, most importantly, who hit all of their recruitment targets. A CRO which is consistent with their recruitment targets is a CRO with a solid, trustworthy recruitment strategy in place. Choosing a CRO that prioritizes feasibility studies will also streamline the process of patient recruitment.
Understanding & Expertise:
As well as ensuring that your CRO can handle all the services that you require, it benefits operations for a pharma company to partner up with a CRO who understands their needs. Expertise in a specific disease is one thing, but one of the most important things to ask yourself when researching a CRO is how much operational experience does the specific CRO have in handling trials with criteria similar to yours? Can they combine achieving global study goals with adhering to local specifics in each country where it runs?
RELATED: Contract Research Organizations Tap Into AI To Increase Value Proposition
Staff Retention:
A great indicator of the quality of a CRO is their staff retention rates. A 2019 study described that many CRO's have been struggling with a staff turnover as high as over 20% for a large number of years. Continuous turnover can really affect the level of service you get, while CRO's with good staff retention rates tend to have solidified processes and will continuously deliver results. An average clinical trial takes up to a few years and goes through various stages in its lifecycle. That is why keeping the same team working on the project is important and can ensure full understanding of study specifics.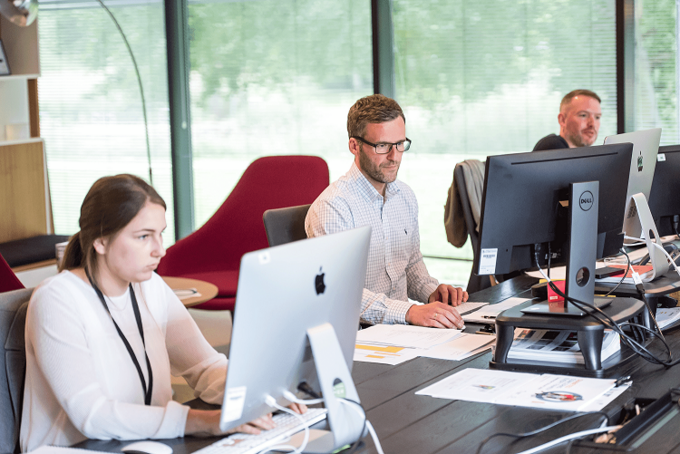 Quality Management
Ensuring that your CRO has international quality standards in place is crucial as compliance is one of the most important aspects of any trial. Checking for GCP compliance and ISO 9001 certification is a good place to start. The next step traditionally in CRO selection is sending a questionnaire to a few companies in order to understand their quality approach and operational capabilities. Then it usually is followed by an audit, to formalize the provider choice.
CRO Size:
While large pharma companies will often opt for large clinical research organizations, small and mid-size companies will look to balance quality with cost-effectiveness in a smaller CRO. Dokumeds is a mid-size CRO with a larger than mid-size reach. While we have a dedicated, small team, we also operate across the entirety of Europe and in South Africa.
RELATED: The Evolving Pharma R&D Outsourcing Industry: A Bird's-eye View
Dokumeds Can Accelerate Your Clinical Trial
Dokumeds has over 25 years of experience guiding companies through clinical trials, streamlining operations and accelerating timelines. With an on-time recruitment score of over 98%, outsourcing to Dokumeds means outsourcing to a company you can trust entirely.
Our dedicated experts handle feasibility studies, regulatory affairs, site coordination, patient recruitment, pharmacovigilance, data management, quality assurance, medical writing, and more.
To find out more about how Dokumeds could accelerate your clinical trial, check it here.