[Interview] A Company on the Cutting Edge of COVID-19 Vaccine Development
Recently, COVAXX announced it would soon enter human trials as the company is focused on rapidly developing a Multitope Peptide-based Vaccine (MPV) against SARS-CoV-2. While the biotech industry is now on a race to develop vaccines to curb COVID-19 pandemics, with several dozen players competing for the future market, COVAXX is a special case that can not be taken lightly.
Not only COVAXX's new vaccine candidate is constructed off a commercially proven peptide-based vaccine platform by United Biomedical (UBI), a leader with a 30-year history in creating vaccines with over 500 million doses sold annually and 5 billion -- cumulatively in animal health indications for infectious disease that has demonstrated safety and efficacy. But it is also co-founded by two biotech "stars" of modern-day: Peter H. Diamandis, M.D., founder and executive chairman of XPRIZE, executive founder of Singularity University, and a dozen other tech companies, a popular science author; and Mei Mei Hu, co-founder of United Neuroscience, a member of Fortune "40 Under 40" and TIME "100 Next List".
With the above driving forces, no wonder COVAXX's leading Multitope Peptide-Based COVID-19 Vaccine candidate has demonstrated promising results and is moving rapidly into clinical testing planned to begin in September in Taiwan and the U.S. in the fall.
Preliminary pre-clinical studies suggest that COVAXX's vaccine candidate, UB-612, will lead to high immunogenicity and will produce neutralizing titers against the live virus. During in vitro testing, UB-612 produced antibodies that bound the target COVID-19 spike protein antigen, inhibited binding to the hACE2 receptor, and neutralized the virus's ability to replicate. This vaccine platform has successfully been used to develop a vaccine for hand, foot and mouth disease and was shown to be safe and well-tolerated in four human clinical trials.
Below is the interview with Dr. Peter Diamandis, and Ms. Mei Mei Hu where they comment on the mechanism of action for the new vaccine, its unique attributes, COVAXX's place in the biotech vaccine race, and the company's future plans.
Andrii: Can you outline the science behind this new type of vaccine against COVID-19? What is the 'big idea?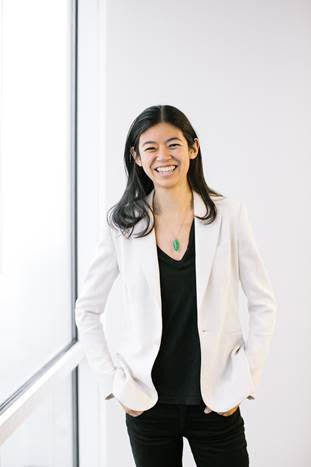 Mei Mei Hu: COVAXX is using high precision, multi-antigen peptide platform approach to develop a COVID-19 vaccine. We are focused on rapidly developing a multitope peptide-based vaccine candidate that activates both B cells and T cells. The molecular design of the vaccine consists of functional antigens that mimic functional viral epitopes with synthetic peptide/protein B and T immunogens. This allows COVAXX the ability to adapt the production peptide sequence quickly to new virus strains.
COVAXX's lead vaccine candidate goes beyond just focusing on neutralizing antibodies as it activates both humoral and cellular immunity for greater efficacy while avoiding adverse side effects. The vaccine platform has been successful when utilized in other contexts, We plan on using this same vaccine platform as the basis for a stable and highly scalable manufacturing process.
Andrii: When the coronavirus pandemics suddenly unfolded across the globe, biotech companies began a race to develop an efficient and safe vaccine against SARS-CoV-2. Where do you think COVAXX's vaccine candidate stands in its race, and how is it different/superior over its closest rivalries?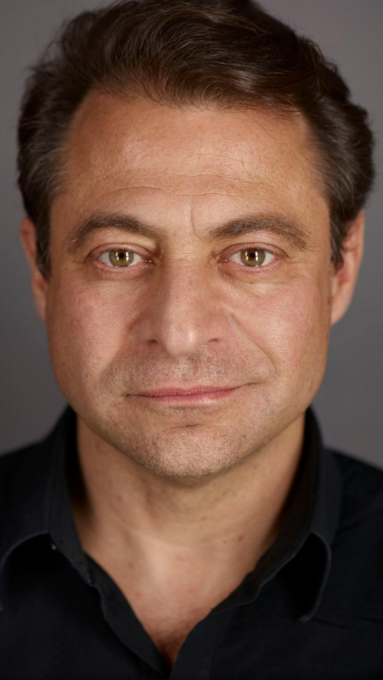 Peter Diamandis: While there are many and multiple types of vaccines in development, this is not a race to the clinic but a race to vaccinate the population at a scale that will end the pandemic efficiently. There are important requirements, such as safety and efficacy for all populations, for any vaccine to complete clinical trials. Additionally, there are two key factors for a successful COVID-19 vaccine: the vaccine must be manufactured at a never-seen-before scale affordably and efficiently and it must be easy to transport and store.
Mei Mei Hu: COVAXX is well-positioned to develop, manufacture and deliver a safe and effective vaccine for COVID-19. Our vaccine platform has been proven safe and well-tolerated in four human clinical studies, hundreds of animal studies, and in over 5 billion commercialized doses. UB-612 vaccine does not contain any parts from the live SARS-CoV-2 virus but instead contains synthetic peptides. Using synthetic peptides instead of living organisms minimizes the biohazard risk and production risk of manufacturing.
We have seen in early testing that our vaccine candidate produced a high neutralizing antibody response, and it can be distributed at 2-8⁰C in pre-filled syringes. This distribution will not require any additional infrastructure, such as liquid nitrogen tanks to store materials at -80⁰C, because doctors' offices and pharmacies already have the needed equipment to store and administer such a vaccine. This feature results in an easier, less expensive and less complicated distribution that provides more flexible storage options from a temperature management standpoint.
Finally, and most importantly once the vaccine candidate is licensed and approved, COVAXX already has the facilities in place to produce hundreds of millions of doses per year, as it has produced almost five billion in the last decade.
Andrii: Being a division of UBI, how does COVAXX leverage the experience and the existing vaccine platform of the renowned leader in this space?
Peter Diamandis: We are fortunate to be a spinout of an organization like United Biomedical, which already has a proven platform that has been used to successfully develop other commercially available vaccines, for our COVID-19 vaccine candidate and antibody tests.
Andrii: If the trial is successful, how long may it take until the vaccine is available for the end-users (medical facilities, patients)? Which markets are you targeting with this development (geographically)?
Mei Mei Hu: Since the beginning of March through May 2020, COVAXX has tested more than 30 coronavirus vaccine candidate constructs in animals and is now taking the top candidate going into clinical trials. We are building a 200,000ft2 facility in the U.S. to support the production of more than 250 million doses per year. Once the vaccine candidate is licensed and approved we will hope to manufacture 100 million doses of UB-612 by 1Q21, and a billion by the end of 2021.
Our Phase I study is beginning in Taiwan, and a Phase I/II study will be starting in the U.S., in partnership with the National Quarantine Center, at the University of Nebraska Medical Center, this Fall. Additionally, we are working with several countries in South American to begin clinical trials there soon.
Andrii: A somewhat off-topic question, but what's your expectation regarding our ability to completely overcome COVID-19 pandemics, one year, two years, five? What do you think is one aspect of our existence, that will never be the same again in the post-COVID era?
Peter Diamandis: We believe it will take at least a couple of years to completely overcome COVID-19 since it is impacting the entire world. Our hope is we don't forget about developing nations and do our best to ensure the equitable distribution of a COVID-19 vaccine. Among the list of things that will never be the same again, we can count the explosive growth in mask sales from 0 to 1,000.
Mei Mei Hu: Additionally, individuals will have a change in behavior. We believe that as a nation we will take seriously how we prioritize emergency funds. Moreso, our perspective on how we identify what is essential and cut out what is not essential in our lives during this time will show all of us how little we actually need to be happy and live a full life.
Topics: Biotech Companies