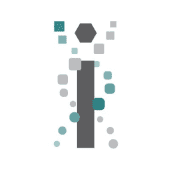 Founded
2018
Geography
United States of America based
Funding
$743 M
A constellation of technologies now allows us to construct, perturb, and observe biological model systems in the laboratory, allowing the generation of biomolecular data at unprecedented breadth and scale. At the same time, the tools of data science and machine learning are now solving problems previously thought to be decades away from solution.
We aim to combine these technologies to develop a new approach to drug development that might help us cure more people, sooner, and at a much lower cost.
drug development life sciences Machine Learning
Posts Mentioning This Company
R&D Platform
Armed with an understanding of disease architecture, we combine patient-derived, induced pluripotent stem cells (iPSCs), genome editing, high content cellular phenotyping, and machine learning to build in vitro models of disease. We design these disease models to be maximally predictive of human clinical outcomes by optimizing for genetics, cell-type, environment, and multidimensional data collection.
Pipelines
No pipelines published yet
Services
No services posted yet