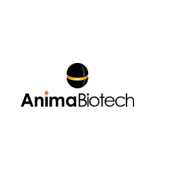 Founded
2014
Geography
United States of America based
Anima Biotech is advancing Translation Control Therapeutics, the first and only platform for the discovery of small molecule drugs that control mRNA translation as a new strategy against hard and undruggable targets in many diseases.
Anima's proprietary technology enables visualization and monitoring of target protein translation via pulses of light emitted by ribosomes. The fully automated high-throughput screening system discovers small molecules that modulate the light, as they decrease or increase the target protein's production. The platform integrates proprietary technologies in biology, bioinformatics, image analysis, big data analysis and artificial intelligence algorithms in a cloud computing software architecture.
Pipelines
None
Our pipeline programs are in Fibrosis (Collagen type I translation inhibitors), RSV (inhibiting the production of viral proteins by host cell ribosomes), Oncology (C-Myc translation inhibitors), Huntington's Disease (monitoring mutant Huntingtin translation pausing) and Repeat Associated Diseases (translation malfunctions).
Services
No services posted yet