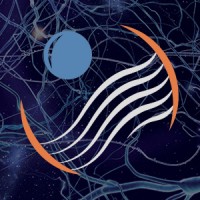 Geography
United States of America based
Funding
$107 M
AavantiBio is a clinical-stage biopharmaceutical company committed to developing and commercializing novel gene transfer and gene editing therapies for the treatment of rare and ultra-rare genetic diseases. The company is rapidly building a diverse portfolio of gene transfer and gene editing therapies to target debilitating genetic diseases for which the unmet medical need is high for which there are typically no approved therapies treating the underlying disease. AavantiBio is headquartered in Cambridge, MA with additional locations in Gainesville, FL.
Posts Mentioning This Company
R&D Platform
AavantiBio is working to change the trajectory in the field of genetic medicine.
​
We are leveraging our deep expertise in the science of innovative gene transfer and gene editing technologies to build a sustainable platform approach that starts with Friedreich's ataxia, or FA, a progressive genetic neuromuscular disease with high unmet medical need, with a vision to extend to a broader spectrum of genetic diseases. We are also building a scalable manufacturing process that will allow us to produce our gene therapy product candidates efficiently and with breakthrough yields.
Pipelines
No pipelines published yet
Services
No services posted yet