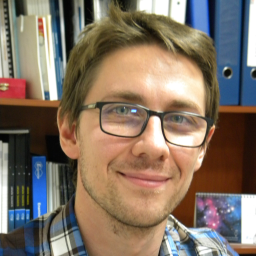 Andrii Buvailo
Co-founder and Editor-in-Chief
Andrii Buvailo is a pharmaceutical industry analyst and writer, focusing on emerging companies (startups), technologies and trends in drug discovery, as well as R&D outsourcing. His articles were published on Forbes.com, and market research reports were referenced by some of the leading life science organizations.
Andrii is a Director of Ecommerce at Enamine Ltd -- a global supplier of fine chemicals and contract research services for the pharmaceutical industry. In this role he is involved in IT-management (ecommerce applications and systems), sales management and marketing activities, related to supporting drug discovery organizations across the globe with innovative chemicals and research services. Apart from his role at Enamine, he oversees BiopharmaTrend.com, and industry analytics consultancy.
He received a master's degree in Inorganic Chemistry and a PhD in Physical Chemistry from Kyiv National Taras Shevchenko University. He spent a year at Prof. Eric Borguet Group at Temple University Department of Chemistry developing gas sensor and biosensor systems, He also participated in numerous scientific projects in Ukraine, Belgium, and Germany (DAAD, Horizon 2020, NATO, CRDF grants), and published in high-impact research journals. Andrii has hands-on experience in structural and coordination chemistry, surface science, physical chemistry, nanomaterials and gas sensors, as well as bioinorganic chemistry. He received extensive theoretical training in molecular biology, medicinal chemistry, and computer-aided drug discovery.