Top AI in Pharma & Healthcare Conferences in 2022 You Can't Miss
(Last updated: 23/05/2022) -- for sponsorships and media partnerships, reach out at info@biopharmatrend.com
Artificial intelligence (machine learning and deep learning, to be more specific) has become widely discussed topics in the area of life sciences and healthcare over the last several years and the excitement keeps growing. While a lot of pharmaceutical companies and healthcare organizations express considerable interest in possible new opportunities, associated with the use of artificial intelligence for early drug discovery, clinical trial optimization, and business intelligence, a considerable gap still exists when it comes to understanding new technologies by pharmaceutical professionals and leaders. The key questions here are these:
What machine learning / AI can and can't do for the pharmaceutical industry

What should be done to harness practical and measurable value out of machine learning / AI?

How should it be done and what are the timelines for getting returns on investments?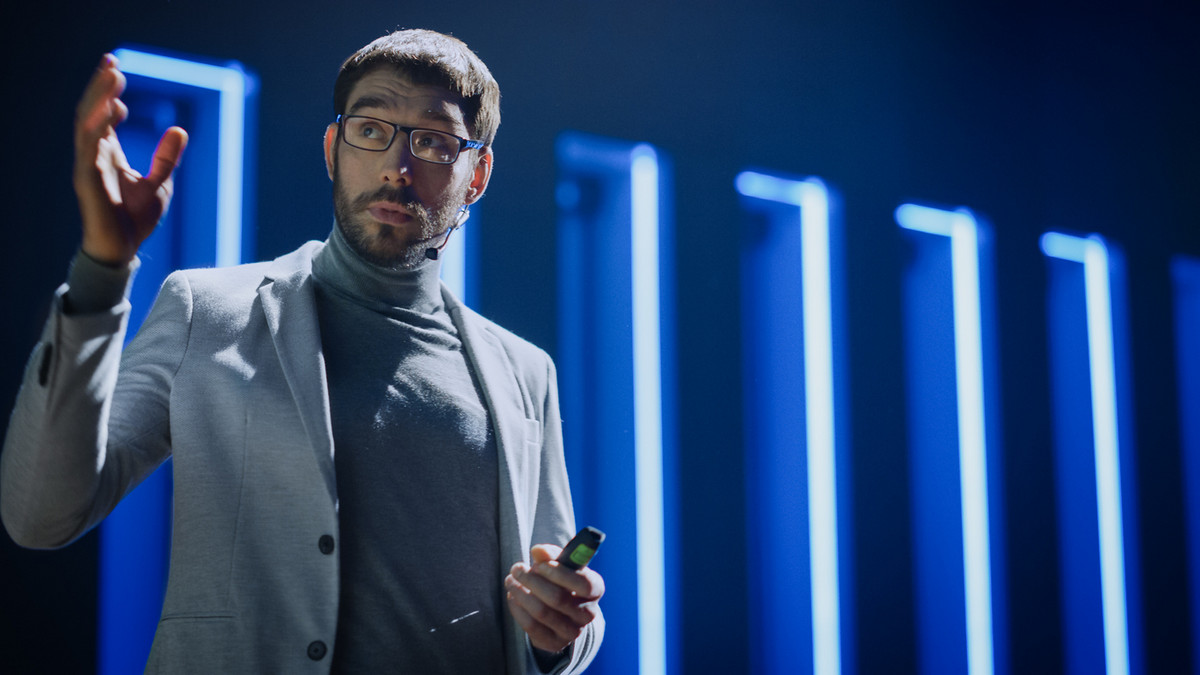 Image credit:
gorodenkoff

iStock

In order to answer the above questions, and myriads of other questions about the application of AI in the pharmaceutical / healthcare field, a growing number of specialized conferences and symposia are organized with the aim of achieving clarity in this hype-prone scientific industry.

It is a good time to start planning schedules for the second half of 2022, so here we are summarizing some of the most valuable events that you might not want to miss to start exploring this area by talking to specialists and receiving first-hand insights and action ideas.
Precision Medicine World Conference 2022
This 3-day Conference will take place in Silicon Valley, Santa Clara, CA on June 28-30. While this event is mostly dedicated to a wide range of topics related to precision medicine -- ranging from pharma R&D to healthcare, medicine, regulatory and business aspects -- it also has a strong track dedicated to AI and Data Science in drug discovery and healthcare, featuring some top-notch AI-tech leaders and researchers.
This forum will host, altogether, more than 3000 attendees, including 400+ speakers in 7 parallel tracks.
AI Driven Drug Discovery Summit
Held in Boston on 16-17 August, the inaugural AI Driven Drug Discovery Summit will highlight key approaches to implementing novel AI technologies to expanding datasets. With this landscape rapidly evolving, the need to determine where and how AI can most add value has never been stronger. By uniting leaders from pharma, biotech, AI-technology companies and academia, this forum allows you to create a clear strategic vision and ambition regarding the use of AI to optimize drug discovery.
You will get a chance to meet 20+ industry speakers from top pharmaceutical companies including Sanofi, AstraZeneca, Pfizer, and Exscientia.
https://aidrivendrugdiscovery.com/events/ai-driven-drug-discovery-summit
5th Annual AI-ML Drug Discovery & Development Summit
The event will take place on July 5-7 live online and will provide an opportunity to dive deeply into the application of AI for target and hit molecule selection, pathway elucidation, building predictive preclinical models, and identifying the right patient populations for increasing the efficiency of clinical trials.
The summit will feature presenters and peers from various domains of life sciences, machine learning, and industrial-grade research.
https://www.equip-global.com/speaker-trainer?product_id=513
Emerging Technologies in Medicine - ETIM 2022
ETIM 2022 will take place on June 10-11 in Essen, starting for the first time as a symposium of the "Institute for Artificial Intelligence in Medicine" founded in 2020. IKIM is one of the first institutes in Germany to start in this important field of innovation. And as pioneers in diverse areas of medicine, the institute's researchers always have their finger on the pulse of the times, thus guaranteeing exciting presentations and exceptional speakers from both academia and business, hosting Jörg Dräger, an executive director of the board of trustees in Kühne Foundation (Switzerland) as the honorary guest.
AI in Healthcare Summit
This highly specialized summit will take place on October 13-14 in Boston, MA and host exceptional speakers from Roche, Harvard Medical School and Merck, who will be discussing opportunities and challenges in applying deep learning technologies across healthcare and medicine, including the following topics: Speech Recognition, Personalized Medicine, Diagnostics, Clinical Patient Care, Robotics, Natural language processing (NLP), e-Health Records, and Medical Imaging.
https://www.re-work.co/events/ai-in-healthcare-summit-2022
AI in Pharma: Discovery & AI in Pharma: Clinical Trials
These two events will be colocated in Boston, MA, on October 12-13, focused on the application of latest machine learning technologies in drug discovery and development, as well as in the industrial R&D workflows. With leading experts from both big pharma and biotech, AI in Pharma offers you an exclusive opportunity to learn from the key innovators leading the charge for AI in drug discovery and clinical trials.
https://www.aiinpharma-clinicaltrials.com/
https://www.aiinpharma-discovery.com/
Discovery Europe
Explore the latest advancements in phenotypic and target-based discovery, chemical biology as well as drug design at the two-day summit on 9-10 June in Berlin in person and on June 13 online. This event will bring together leading experts in the fields of Organoid Discovery, Phenotypic Screening, Targeted Protein Degradation, AI Computational Drug Design and Lead Optimisation. Discovery Europe is an excellent opportunity to network with over 400 industry leaders and learn from a panel of prominent leaders and scientists, sharing new case studies, innovative data and industry outlook.
https://www.oxfordglobal.co.uk/discovery-series/
Intelligent Health AI
Intelligent health will return to Basel, Switzerland, on the 7th and 8th September 2022 to bring together the global AI and health communities to advance discussions on how to apply AI and drive technological collaboration in healthcare. C-level executives, clinicians, hospital heads and scientists from pharma, biotech, medtech, health provisions, tech, startups and investment companies from every corner of the globe will join at the exclusive physical summit and online via this global platform.
BiotechX. Data. AI. Precision. Innovation.
BioTechX is Europe's largest congress covering diagnostics, precision medicine and digital transformation in pharmaceutical development and healthcare. In November 2022, the conference will gather 400 speakers and 2,000+ attendees in Basel, Switzerland, to showcase innovation, demonstrate success and break through the obstacles and barriers to ensure that the innovations in genomics and big data enter the clinic with speed and efficiency.
https://www.terrapinn.com/conference/biotechx/
Topics: Emerging Technologies