BenevolentAI Pioneers AI-Driven Drug Discovery for ALS Treatment
Incorporating AI in drug discovery is rapidly becoming a common practice in the pharmaceutical industry. The recent undertakings of UK-based biotech company BenevolentAI, which is listed on Euronext Amsterdam (BAI), further validate this trend. The company utilises advanced AI technologies to streamline biopharmaceutical discovery, a fact well illustrated by the development of its preclinical candidate, BEN-34712, intended for the potential treatment of Amyotrophic Lateral Sclerosis (ALS).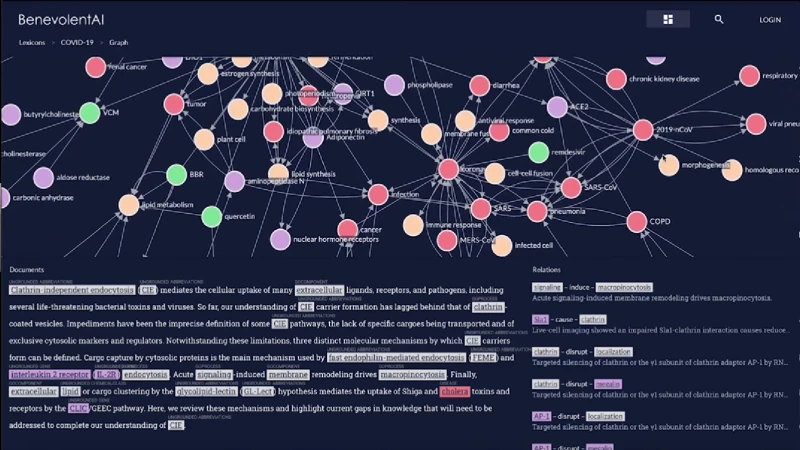 BEN-34712, an innovative oral drug candidate, which exhibits strong, selective action and has the ability to penetrate the brain as a RARɑβ (retinoic acid receptor alpha beta) biased agonist, will now enter investigational new drug (IND)-enabling studies.
ALS, a severe neurologic disorder, results in progressive loss of cortical and spinal motor neurons, leading to muscle atrophy. With survival usually limited to two-three years following diagnosis, the disease has a grim prognosis. While a few drugs have gained FDA approval, their benefits remain relatively modest, highlighting the need for alternative therapies. This unmet need is what BenevolentAI aims to address with its use of AI in drug discovery.
Research indicates a link between impaired retinoic acid signalling and various ALS-associated pathologies such as neuroinflammation, oxidative stress, and mitochondrial dysfunction. With the help of AI-driven drug discovery methods, BenevolentAI investigated this link and subsequently developed BEN-34712. The drug candidate showed considerable neuroprotective attributes in the company's preclinical studies, utilising patient-derived, disease-relevant in vitro motor neuron/iAstrocyte co-culture models. It exhibited significant efficacy in both sporadic and familial ALS subtypes. Further, BEN-34712 demonstrated central nervous system (CNS) target engagement and protective effects in the SOD1G93A mouse model of ALS after 50-day repeat dosing.
This effort, a collaboration between BenevolentAI and the Sheffield Institute for Translational Neuroscience (SITraN) at the University of Sheffield, elucidates the capability of AI to enhance outcomes in the realm of neurodegenerative disorders.
Anne Phelan, Chief Scientific Officer at BenevolentAI, emphasised the urgency for innovative ALS treatments and expressed hope for the further development of BEN-34712. Senior Lecturer in Translational Neuroscience at SITraN Richard Mead also recognised BEN-34712 as a noteworthy development in ALS treatment.
Topics: Novel Therapeutics