CASE STUDY
Bioz Badges — Advanced Data-Widgets for Confident E-commerce
Bioz provides advanced life science experimentation insights to scientists in two key formats, first on the Bioz platform which showcases over 300 million products from 50,000 vendors, and second via product supplier websites with its proprietary solution — advanced data-widgets called Bioz Badges.
Bioz Badges are advanced data-widgets that are placed/syndicated onto the websites of product suppliers to support and validate the products that they sell. Bioz Badges include a wealth of information about each product that is focused on article citations (mentions) that each product has received from scientists who have written scientific journal publications. These article-based citations are showcased inside Bioz Badges as snippets, images and ratings. These widgets increase the confidence that scientists have in the products that they are viewing on the supplier website. This increased user confidence drives an increase in user engagement and sales conversion on each supplier's website that displays Bioz Badges.
Bioz has recently released its advanced Bioz Prime Badges, which are already being displayed on Thermo Fisher's website (see image below):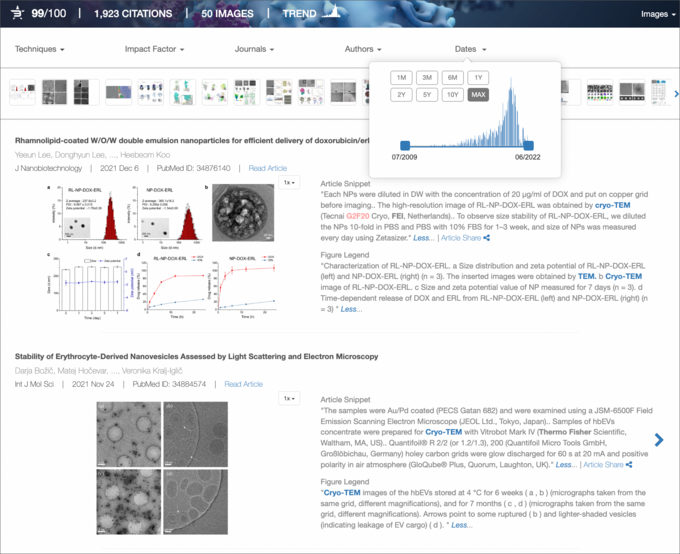 The Prime Badge includes a wealth of structured data to give researchers the confidence they need to make an informed and objective decision regarding optimal reagents and tools for their research experiments. Some of the Prime Badge's key features include, sorting of citations by date/impact factor, filtering citations by technique/journal/date, custom filters, and article sharing.
Bioz is accelerating drug discovery and basic science by providing scientists in biopharma and academia with the tools that they need to make informed and objective decisions around the experiments that they perform. Informed decisions that are based on objective knowledge that Bioz has structured from journal publications, drives faster and more successful research outcomes.
If you are a scientist, visit Bioz.com to accelerate your research. If you are a supplier of research reagents and tools, contact Bioz to learn more about Bioz Badges and Bioz Search Tools.