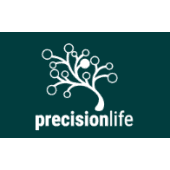 Founded
2018
Geography
United Kingdom based
Funding
$2.160 M
Precisionlife is an A.I. solutions company innovating analytics to solve grand challenges in health, food and smart living. Our precisionLIFE platform powers massive disease population studies to identify novel associations of multiple genomic, phenotypic and clinical factors in parallel to assess disease risk and predict therapeutic response. Our platform is a remarkable new capability in precision medicine with unprecedented scale and speed to identify biomarkers, find new purposes for existing drugs and to identify those patients most likely to respond to treatment. RowAnalytics' solutions provide personalization at the scale required to deliver next generation precision medicine, digital health and smart IoT solutions.
Genomic Analysis Personalised Medicine Precision Medicine Multi-omic data
R&D Platform
Our platform identifies combinations of genomic, phenotypic and clinical features that discriminate between patient sub-groups and define disease risk, prognosis and therapy response in a complex disease population.
Pipelines
No pipelines published yet
Services
No services posted yet