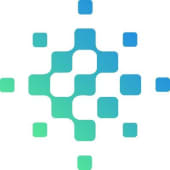 Founded
2020
Geography
United States of America based
Funding
$0.480 M
POLARISqb will revolutionize drug design by joining Quantum Computing with AI and Precision Medicine. Our platform will produce up to 100 drug blueprints per year. We will compress the lead time for preclinical drug candidates from 5 years to 4 months, enabling real time adaptability to the precision medicine market. POLARISqb will own an IP portfolio of drug assets to license, sell, or develop internally.
women's diseases quantum computing
Posts Mentioning This Company
R&D Platform
We have built the first ever drug discovery platform using a quantum computer, making the discovery process ten times faster. Our platform and technology allow us to scan billions of molecules from a large chemical space, while keeping costs efficient. Without the need for multiple optimization cycles, we find the same (or better) molecules faster utilizing Quantum Computing, artificial intelligence, and machine learning.
Pipelines
No pipelines published yet
Services
No services posted yet