11 Startups Using Quantum Theory To Accelerate Drug Discovery
Molecular mechanics (MM) is a traditional computational approach when it comes to modeling in synthetic organic chemistry, medicinal chemistry and versatile aspects of drug design. However, MM methods have significant limitations, for example, when used to study electron-based properties within the drug-receptor microenvironment. Quantum mechanical (QM) methods allow to substantially increase the accuracy of predictions and provide much more relevant models of chemical and biological objects and their interactions, but QM methods are extremely (often prohibitively) computationally costly.
However, a series of advancements over recent years allowed to expand horizons in this direction, for example, the emergence of density functional theory (DFT), the overall increase in the computation power and the emergence of distributed cloud-based computational infrastructures.
In this post I am summarizing several notable computational startups, applying quantum calculations methods (always in conjunction with other methods) for drug discovery, and promising to boost the success rates of the pharmaceutical research. Startups are listed in alphabetical order.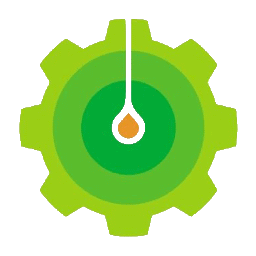 Founded in 2014, Switzerland-based company ChemAlive is focused on applying a mix of technologies, including quantum mechanics calculations and machine learning, for accurate prediction of chemical reactions and molecular properties, as well as modeling processes for drug discovery research.
The company develops a range of cloud-based software products, available via application programming interfaces (APIs), including InteraQt (Structure-based quantum dynamics and quantum mechanics/molecular mechanics docking tool), ConstruQt (High throughput quantum chemistry for designing chemical libraries), and other packages for chemical reaction modeling and spectroscopy predictions.
In 2017 ChemAlive won MassChallenge Switzerland start-up competition and obtained a development grant; later the company received multiple entrepreneurship and research awards and mentions.
Founded in 2014, this North Carolina based company is applying a set of computational technologies, including cheminformatics, machine learning, and quantum mechanics, to accelerate and improve the drug discovery process. Their research platform Quantum Molecular Design (QMD) is using cloud computing technologies, which provides computational power and flexibility to model sophisticated processes.
Thanks to QMD, the company can quickly and cost-efficiently generate drug-like hits and leads for a wide range of biological targets, including previously "undruggable" ones. While the key component of the QMD is the artificial intelligence engine, an important part of the story is the application of quantum mechanics (in combination with molecular mechanics) to accurately predict ligand binding affinities in solvents and in protein environments.
Cloud Pharmaceuticals raised a total of $1.5M to date -- via two venture rounds and a research grant. In 2018 it signed a research deal with GSK to discover novel small molecule leads.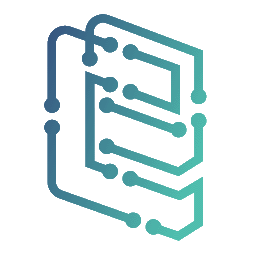 Entropica Labs is a Singapore-based startup, founded in 2018, which is building cloud-based quantum computing software and algorithms for bioinformatics. Their platform integrates multi-omics datasets and phenotypic measurements with novel hybrid classical-quantum machine learning methods.
Focusing on healthcare, drug development, and agrotech, Entropica Labs's software gives genomics researchers access to new forms of statistical analysis and machine learning to enable more efficient discovery of personalized treatments, safer medication, and more productive crops.
To date, the company raised an undisclosed seed round from Entrepreneur First fund.
A London-based computational startup GTN developed patented technology and software, Generative Tensorial Networks, which can analyze large chemical spaces of small molecules to identify promising drug-like starting points for discovery. The software is grounded on techniques from machine learning, and quantum physics, allowing to achieve outstanding results, compared to traditional computational approaches.
In 2018 GTN raised a seed round of around $2.7 million from several investors, including Isomer Capital, Octopus Ventures and Pentech Ventures.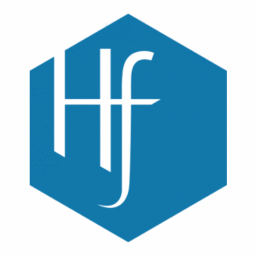 Founded in 2018 in Denmark, Hafnium Labs is an early-stage research startup developing two software packages for high precision simulations of physical properties of pure components and mixtures, and for modeling electrolytes. Both software products, Q-props and Epsilon, combine the latest advances in quantum chemistry, artificial intelligence (AI), and cloud computing to achieve high accuracy of predictions.
By leveraging its cloud-based computational capabilities, Hafnium Labs accurately predicts chemistry to accelerate drug discovery, development of new materials, and processes. It also has a pay-per-use business model, which the company claims to be more affordable, compared to usual license-based models for similar products.
So far Hafnium Labs raised grant money from Innovation Fund Denmark, IBM, and Climate-KIC Acceleration Programme (EIT).
Barcelona-based computational startup Pharmacelera is applying quantum theory to boost drug design via their two primary software packages: PharmScreen and PharmQSAR.
The first tool allows for an accurate ligand-based virtual screening, using a high precision 3D ligand-alignment algorithm based on the interaction fields. It can generate a higher rate of diversity among leads, compared to classical methods and tools.
PharmQSAR is a 3D quantitative structure-activity relationship (QSAR) tool that enables a combination of multiple fields of interaction in order to perform CoMFA/CoMSIA studies.
The company was founded in 2015 and raised more than $1M to date from grants and pharmaceutical business angels.
Read an insightful interview with Dr. Enric Gibert, Pharmacelera's co-founder and CEO, where he answers questions about the state and future of quantum physics in modern drug design.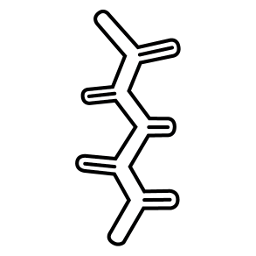 Founded in 2017, Toronto-based startup ProteinQure is combining quantum computing, reinforcement learning, and atomistic simulations to design novel protein drugs. Using this mix of technologies they model essential processes, such as protein folding, and the underlying physics of interactions between biomolecules.
Using their proprietary algorithms and external supercomputing resources, ProteinQure can design small peptide-based therapeutics (including cyclic peptides), and explore protein structures without known crystal structures.
Founded in 2017 in California, Qulab bets heavily on the promise that small-scale quantum computers will be available in the near-term future. Meanwhile, the company has built an integrated AI-powered drug design and chemical synthesis planning platform, Quleap, which currently works on "classical" computers and already provides high precision modeling capabilities for the pharmaceutical partners.
But the company notes that they need a quantum computer as small as about 300 to 1000 qubits to achieve a quality step forward to what might be a new level of rational drug design. Once quantum computers of this size become available, Qulab is positioned to become a front-runner in this area of the pharmaceutical research.
Riverlane is an early-stage startup from Cambridge, UK, which just raised a seed round of $4.2 million from Amadeus Capital Partners and Cambridge Innovation Capital for the validation of its technology across a range of quantum computing hardware platforms and establishing commercial relations with early adopters in materials design and drug discovery.
The Boston-based computational drug discovery company Silicon Therapeutics was founded in 2016 with the advent to bring the power of physics-based molecular simulations, quantum physics, statistical thermodynamics, and molecular dynamics for the improvement of conventional drug discovery.
Silicon Therapeutics is focused on innate immunity in cancer and inflammation, and already has its own discovery pipeline of early small molecule drug candidates (4 in a discovery phase and 2 in the pre-clinical phase, as of June 2019).
The company is also active in the field of conformational genetics, linking genetic mutations with biological functions.
Silicon Therapeutics raised over $50 million to date from BIDMC, Sequoia, Chengwei, and other investors.
Another Boston-based pharmaceutical technology company, applying quantum mechanics to augment research modeling, is XtalPi, founded in 2014 by a group of quantum physicists at MIT.
Its Intelligent Digital Drug Discovery and Development (ID4) platform, incorporating quantum mechanics, artificial intelligence, and high-performance cloud computing algorithms, allows predicting with high precision physiochemical and pharmaceutical properties of small-molecule drug candidates, as well as their crystal structures -- critical elements in successful drug R&D.
XtalPi raised a total of $67.6 million (seed, rounds A and B) from six investors, including Sequoia China, Tencent, and Google, which makes it one of the most well-funded computational drug discovery startups on the market. In 2018, the company announced a strategic research partnership with Pfizer.
(Companies for this post were identified using BPT Analytics platform; additional information was gathered from company websites, Linkedin and Crunchbase)