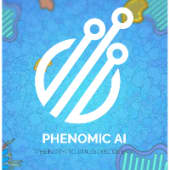 Founded
2017
Geography
Canada based
Funding
$8 M
Phenomic AI is accelerating drug discovery with AI.
Our founding team consists of PhDs who pioneered the application of deep learning to biological imaging screens and chemo-informatics. The combination of machine learning technologies and phenotypic screening (a holistic approach to drug discovery) has the potential to unlock key discoveries that will greatly advance medicine in the next decade. Phenomic AI is leading this revolution in drug discovery.
Posts Mentioning This Company
R&D Platform
Phenomic predicts which cells will survive chemotherapy and identifies compounds that selectively target these resistant cells. It will then develop the compounds and bring them to market. The prediction requires the use of cell imaging technology, which is where the AI comes in.
Pipelines
No pipelines published yet
Services
No services posted yet