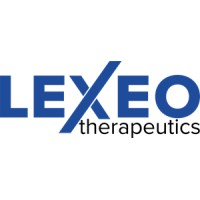 Founded
2018
Geography
United States of America based
Funding
$285 M
LEXEO Therapeutics is a New York City-based, fully integrated biotechnology company currently headquartered at the Alexandria Center® for Life Science that aims to apply the transformational science of gene therapy to address some of the world's most devastating genetic and acquired diseases. LEXEO Therapeutics' pipeline consists of adeno-associated virus (AAV)-mediated therapies primarily developed at Weill Cornell Medicine's Department of Genetic Medicine. Beyond LEXEO Therapeutics' lead programs – which are focused on both rare and non-rare monogenic (single gene mutation) diseases – the company's preclinical pipeline spans monogenic diseases, as well as hereditary and acquired diseases across a spectrum of patient population sizes and a range of unmet medical needs. Importantly, LEXEO Therapeutics will focus on advancing clinical programs through to commercialization, with the goal of maintaining an ongoing research collaboration with Weill Cornell Medicine's Department of Genetic Medicine to help advance the company's pre-clinical pipeline.
rare diseases gene therapy
Posts Mentioning This Company
R&D Platform
To transfer therapeutic genes, LEXEO Therapeutics utilizes adeno-associated viruses (AAV) that have been engineered to transfer genes to patients. LEXEO's Therapeutics investigational treatments include gene therapies primarily in the early clinical and late pre-clinical stages of research and development.
Pipelines
LX1001
APOE4 - associated Alzheimer's disease
LX2006
Cardiomyopathy associated with Friedreich's Ataxia
Services
No services posted yet