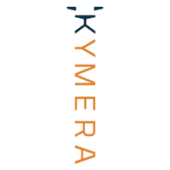 Founded
2017
Geography
United States of America based
Funding
$95 M
Kymera Therapeutics is pioneering a transformative new approach to treating previously untreatable diseases. We are advancing the field of targeted protein degradation, accessing the body's innate protein recycling machinery to degrade rather than inhibit dysregulated, disease-causing proteins. Powered by a proprietary predictive modeling capability and a game-changing integrated degradation platform with a novel small molecule modality, our company is committed to accelerating drug discovery with an unmatched ability to target and degrade the most intractable of proteins, and advance new treatment options for patients.
Posts Mentioning This Company
Pipelines
IL–1R/ TLR
Kymera is leveraging its knowledge and pre-clinical data packages to rapidly advance multiple drug candidates to the clinic – promising new therapies designed to treat serious immune inflammatory diseases and cancers with limited or no known treatment options. We focus on high impact targets, identifying clinically validated biological pathways with key nodes or proteins that drive the pathogenesis of multiple serious diseases, but have been elusive to conventional modalities. Our initial programs target IRAK4, IRAKIMiD, and STAT3, each of which center on a single critical signaling node within the IL-1R/TLR or JAK/STAT pathways. By degrading these targets, we have the potential to treat a broad range of immune-inflammatory diseases, hematologic malignancies, and solid tumors.
Services
No services posted yet