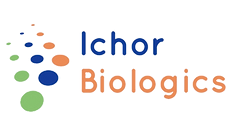 Founded
2014
Geography
United States of America based
Ichor Biologics specializes in the development of therapeutic monoclonal antibodies to treat infectious diseases. Our company has developed a platform for characterizing and isolating pathogen-specific antibodies from convalescent patients. This platform allows us to preserve neutralizing and non-neutralizing antibody functions, thereby increasing the likelihood of in-vivo efficacy. Our initial disease targets include viral infections, such as Hantaviruses and HBV.
pathogen-specific antibodies infectious diseases immunology
R&D Platform
Despite the growing burden of infectious diseases, a proportion of individuals exposed to infectious pathogens, anywhere from ~0.2% to 25%, effectively control or even clear the most pathogenic and chronic infections. Ichor Biologics has developed a platform that exploits the evolution of human resistance to infectious diseases by identifying the immunological signatures associated with protection, in order to develop antibodies that mimic those protective signatures. These antibodies can then be used as therapeutics to confer protection in individuals that have succumb to disease states.
Pipelines
No pipelines published yet
Services
No services posted yet