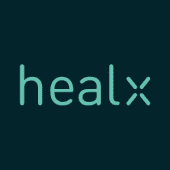 Founded
2014
Geography
United Kingdom based
Funding
$67.910 M
We use machine learning algorithms and computational biology to identify novel drug applications for rare diseases. We work with patient groups and charities to help identify drug repurposing opportunities and help translate basic research into tangible potential treatments.
drug discovery rare disease
Posts Mentioning This Company
R&D Platform
Rareomics methods include 'guilt by association' algorithms and network analysis to uncover hidden connections in huge amounts of biological data. For many diseases we make extensive use of transcriptomic data to measure the activity of particular genes in a disease state and predict how a drug could alter the system.
Pipelines
Fragile X syndrome
We collaborate with biotech partners to jointly progress new treatments towards the clinic and build each other's rare disease pipelines
Services
No services posted yet