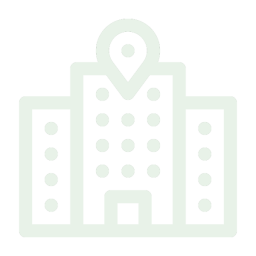 Private company
HEALX
We use machine learning algorithms and computational biology to identify novel drug applications for rare diseases. We work with patient groups and charities to help identify drug repurposing opportunities and help translate basic research into tangible potential treatments.
Founded
2014
Status
Private company
Geography
United Kingdom based
Funding
$67.900 M
Patents
3
Research papers
7
Business model
Software as a Service / AI as Service (SaaS, AIaaS)
Product type
Small molecules
Therapies
Research focus
Biology research (Target identification/validation)
Drug Repurposing
Investing history
| | | |
| --- | --- | --- |
| 2019 | Series B | 56.0 |
| 2018 | Series A | 10.0 |
| 2016 | Seed round | 1.9 |
Posts Mentioning This Company
Products
No products posted yet
Services
No services posted yet
Patents/applications
WO2017093764 (from 2017-06-08), Biomarker signatures predictive of drug response
WO2017055834 (from 2017-04-06), Tricyclic dibenzothiazepine type compounds for use in the therapy of cdkl5 disorder
WO9402420 (from 1994-02-03), Novel water treatment compositions
Publications (PubMed)
31615551 (from 2019-10-17), The use or generation of biomedical data and existing medicines to discover and establish new treatments for patients with rare diseases - recommendations of the IRDiRC Data Mining and Repurposing Task Force.
30333748 (from 2018-10-20), Using Machine Learning to Predict Synergistic Antimalarial Compound Combinations With Novel Structures.
30310233 (from 2018-10-13), Drug repurposing: progress, challenges and recommendations.
30169824 (from 2018-09-01), Understanding and predicting disease relationships through similarity fusion.
29792283 (from 2018-05-25), Repurposing available drugs for neurodevelopmental disorders: The fragile X experience.
29618004 (from 2018-04-05), The antidepressant tianeptine reverts synaptic AMPA receptor defects caused by deficiency of CDKL5.
28673288 (from 2017-07-05), Nanobodies raised against monomeric ɑ-synuclein inhibit fibril formation and destabilize toxic oligomeric species.
Assets (therapeutic products)
Year
Partner
Focus
Amount of Deal
There are no partnerships found