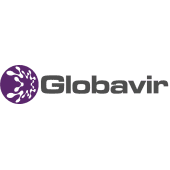 Globavir Biosciences is a San Francisco Bay Area based company committed to the development of therapeutics and diagnostics for the treatment of global infectious diseases. Globavir's development strategy harnesses the advantages offered by the 505(b)2 regulatory pathway, allowing for rapid development of new therapies.
Globavir is initially focused on the treatment of dengue virus infection, a potentially lethal disease infecting 390 million patients annually. Through the combination of our proprietary diagnostic technology and advanced therapeutic candidates, Globavir is ideally positioned to rapidly impact the clinical landscape for Dengue patients.
Globavir's platform discovery technologies have further identified candidate compounds with efficacy in additional viral indications, including West Nile, Japanese Encephalitis, Ebola, Marburg, and Hunta viruses.