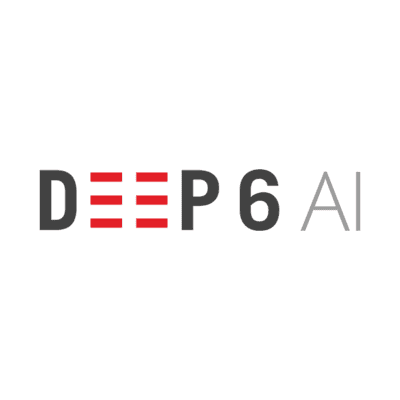 Founded
2015
Geography
United States of America based
Funding
$17 M
Deep 6 AI finds more patients for clinical trials in minutes rather than months, getting life-saving cures to people more quickly.
Deep 6 AI got its start by beating out some of the biggest names in analytics in a U.S. government-sponsored competition. This led to a contract with the U.S. intelligence community, which is perhaps the most complex data environment in the world. Since 2016, Deep 6 AI has focused exclusively on healthcare, participating in the Cedars-Sinai Accelerator powered by Techstars, the Healthbox modified-accelerator program, and Stanford's StartX Accelerator. Deep 6 AI was founded in 2015 and is based in Pasadena, CA.
R&D Platform
Analyze medical records to find patients for clinical trials. Allows researchers to: Accelerate patient recruitment to complete clinical trials faster.
Pipelines
No pipelines published yet
Services
No services posted yet