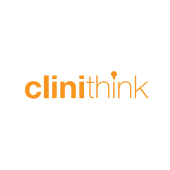 Founded
2009
Geography
Georgia based
Clinithink, a London, UK-based healthcare software company. Led by CEO Chris Tackaberry, Clinithink has developed cloud-based text processing capability that can be used to support data analytics, coding and decision support in healthcare applications. Its patent-pending Clinical Language Indexing software (CLiX) uses Natural Language Processing (NLP) to construct coded output from physicians' notes using industry data standards (ICD-9, ICD-10, and SNOMED CT).
IT software Clinical Natural Language Processing
R&D Platform
Clinithink's CLiX technology delivers deeper, faster and more accurate insights for healthcare by using Artificial Intelligence to create rich and structured meaning from the unstructured narrative within a patient's electronic medical record (EMR). Clinithink's patented CLiX technology uses SNOMED-based Clinical Natural Language Processing (CNLP) to automate the review of this EMR data.
Pipelines
No pipelines published yet
Services
No services posted yet