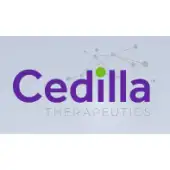 Founded
2018
Geography
United States of America based
Funding
$56.200 M
Cedilla is harnessing intrinsic protein stability mechanisms to broaden the reach of small molecule therapeutics. They work on cancer and other diseases caused by protein dysregulation.
Posts Mentioning This Company
Pipelines
Transcription Factor Precision Therapeutic
Cedilla is developing novel small-molecule therapeutics directed to unrecognized allosteric binding sites, providing new ways to target key cancer drivers and treat life threatening diseases.
Services
No services posted yet