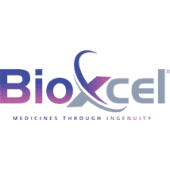 Founded
2005
Geography
United States of America based
Bioxcel Corporation is a biopharmaceutical company pioneering the application of artificial intelligence and big data analytics integrated with drug development expertise. We use our proprietary platforms to advance the next wave of medicines and significantly improve the clinical and regulatory success of drug development.
Our goal is to develop innovative medicines in immuno-oncology, neuroscience, and rare diseases with high unmet need. We believe that our Research & Development Engine can result in a disruptive change that will impact pharma productivity and innovation to benefit the entire healthcare ecosystem.
Posts Mentioning This Company
R&D Platform
Find applications for existing approved drugs or clinically validated candidates. Allows researchers to: Develop a pipeline of product candidates in immuno-oncology, neuroscience, and rare diseases.
Pipelines
BXCL501
BXCL501 is an investigational, proprietary, orally dissolving, thin film formulation of dexmedetomidine, a selective alpha-2a receptor agonist for the treatment of agitation and opioid withdrawal symptoms.
BXCL701
BXCL701 is an investigational, orally-available systemic innate immunity activator with dual mechanisms of action. Designed to bridge the innate and adaptive immune systems, BXCL701 has the potential to inhibit dipeptidyl peptidase (DPP) 8/9 and block immune evasion by targeting Fibroblast Activation Protein (FAP). BXCL701 is currently being developed for the treatment of aggressive forms of prostate cancer and advanced solid 'hot' tumors that are refractory or treatment naïve to checkpoint inhibitors.
Services
No services posted yet