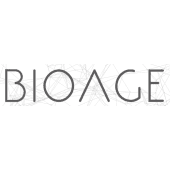 Founded
2015
Geography
United States of America based
Funding
$33.900 M
BIOAGE develops drugs to treat aging and its associated diseases. We are backed by Andreessen Horowitz, AME Cloud Ventures, PEAR Ventures, Felicis Ventures, Caffeinated Capital, and others. We have created a unique computational platform that leverages proprietary omics data from large human cohorts to identify the molecular pathways that influence longevity. We then develop drugs that target these pathways and treat specific age-related diseases.
R&D Platform
Analyze omics data related to aging. Allows researchers to: Develop biomarkers and drugs that impact human aging.
Pipelines
BGE-117
BGE-117: BIOAGE'S FIRST CLINICAL-STAGE ASSET TARGETS HIF SIGNALLING
A core longevity pathway that drives regeneration, healing, and resilience
The Hypoxia-inducible factor (HIF) pathway is linked to lifespan and healthspan in BioAge's proprietary human aging data. Pathway activation levels are significantly associated with longevity and multiple functional measures. BGE-117 is a hypoxia-inducible factor-prolyl hydroxylase (HIF-PH) inhibitor that can potentially treat multiple diseases of aging through the activation of HIF-1 target genes that are involved in numerous biological processes including tissue regeneration, erythropoiesis, glycolysis, glucose uptake, vascular remodeling and angiogenesis.
Services
No services posted yet