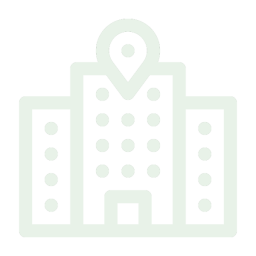 Private company
BERG
BERG is a Boston-based biopharma company focused on taking a bold "back to biology" approach to therapeutic discovery using its unique AI-based Interrogative Biology® platform.
This platform combines patient biology and artificial intelligence-based analytics to engage the differences between healthy and disease environments. The patient's own biology drives the platform's results and guides us in the discovery and development of drugs, diagnostics and healthcare applications. Our platform utilizes patient population health data to bring actionable Patient IntelligenceTM to precision medicine applications. This means faster discovery and development of treatments, more effective precision treatments for individuals as well as a reduction in costs to our healthcare systems.
Founded
2006
Status
Private company
Geography
United States of America based
Funding
$1.300 M
Research papers
5
Business model
Own Drug Discovery Programs
Software as a Service / AI as Service (SaaS, AIaaS)
Therapeutic focus
Cardiovascular
Endocrine
Oncology
Rare Diseases
Data type used for modelling
EHRs/lab notebooks/databases (structured data mining)
HTS and HCS data
Network biology analysis (omics)
Drug Discovery Strategy
Network Analysis, Omics Approach
Phenotypic Drug Discovery (PDD)
Research focus
Data mining / Ontology building
Lead Discovery
Posts Mentioning This Company
Products
No products posted yet
Services
No services posted yet
Publications (PubMed)
31486672 (from 2019-09-06), bAIcis: A Novel Bayesian Network Structural Learning Algorithm and Its Comprehensive Performance Evaluation Against Open-Source Software.
29861389 (from 2018-06-05), Cardiolipin Synthesis in Brown and Beige Fat Mitochondria Is Essential for Systemic Energy Homeostasis.
29580805 (from 2018-03-28), Mycoplasma infection and hypoxia initiate succinate accumulation and release in the VM-M3 cancer cells.
28753864 (from 2017-07-30), Predicting Prostate Cancer Progression as a Function of ETS-related Gene Status, Race, and Obesity in a Longitudinal Patient Cohort.
28178530 (from 2017-02-09), Lipidomic Adaptations in White and Brown Adipose Tissue in Response to Exercise Demonstrate Molecular Species-Specific Remodeling.
Assets (therapeutic products)
Year
Partner
Focus
Amount of Deal
2017

(2017, Jan. 1)
Sanofi
assess potential biomarkers of seasonal influenza vaccination outcomes in an unbiased and data-driven manner.
--
2017

(2017, Jan. 1)
AstraZeneca
The tie-up will focus on finding and evaluating novel ways of treating Parkinson's disease and other neurological disorders.
--