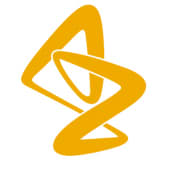 Founded
1999
Patents
111
Clinical Trials
2897
Publications
178
AstraZeneca is global innovation-driven biopharmaceutical company specialising in the discovery, development, manufacturing and marketing of prescription medicines that make a meaningful difference in healthcare.
AstraZeneca discovers new medicines that are designed to improve the health and quality of life of patients around the world - medicines which are innovative, effective and which offer added benefits such as reduced side effects or better ways of taking the treatment. They also focus on getting the best from every medicine they make by exploring all the ways it can be used or improved.
Their business strategy sets out their path to success in delivering great medicines to patients through innovative science and global excellence in development and commercialisation.