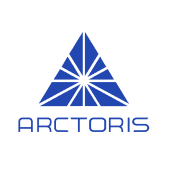 Founded
2016
Geography
United Kingdom based
Funding
$10 M
Arctoris is the world's first robotic laboratory for cancer research, specialising in the total automation of fundamental and applied cellular oncology. Launched by scientists and engineers from the University of Oxford, Arctoris offers a powerful platform for basic biology, target validation, toxicology and phenotypic screening. Combining the latest in cellular and molecular techniques and instrumentation with machine learning analytics, Arctoris puts the most powerful research capabilities at your fingertips.
Robotics
Posts Mentioning This Company
R&D Platform
Arctoris Ltd developed and operates the world's first fully automated drug discovery platform, trusted by biotech and pharma companies as well as academic centres on three continents.
Pipelines
None
Arctoris is a biotech platform company built on robotics, AI, and the blockchain. We provide access to our unique technology platform, Ulysses, to our partners in biotech and pharma globally. At the same time, we also pursue an ambitious internal discovery program, partly being jointly developed with selected partners. Combining our deep medical and scientific expertise with our sector-defining technological capabilities, we are currently actively pursuing five programs in different indications – all designed to become best-in-class molecules addressing a real clinical need.
Services
No services posted yet