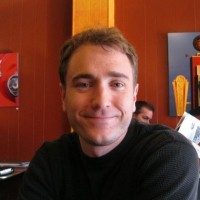 Thomas Luechtefeld
Contributor in
Emerging Technologies
Tom Luechtefeld is the CEO of sysrev.com and a recent Ph.D. graduate from Johns Hopkins School of Public Health. His main focus is on algorithm development at Sysrev. He helps medical researchers organize biomedical knowledge on genes, methods, chemicals and more. The majority of scientific knowledge is currently locked away in large text documents, it is our hope that sysrev.com will provide a key to leveraging this resource.
tags: Big Data Database Machine Learning
Disclaimer: All opinions, ideas, and thoughts expressed and posted by Contributors at BiopharmaTrend.com platform are their own personal points of view, and do not represent neither Contributor's employers, nor BiopharmaTrend.com.