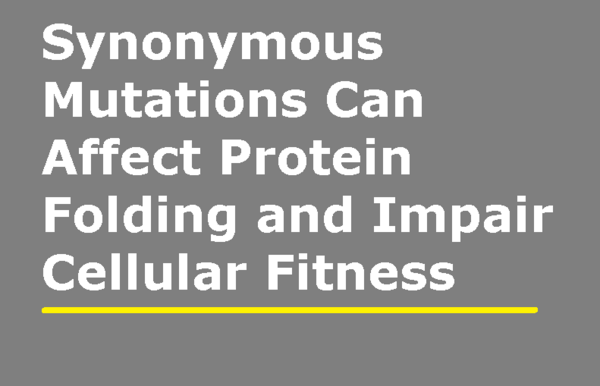 Synonymous codon substitutions affect the mRNA coding sequence, but the encoded amino acid sequence remains unchanged. Therefore, ostensibly these substitutions do not affect the phenotype and are often ignored in the study of human genetic variation. However, a variety of studies have shown that protein levels, translational accuracy, secretory efficiency, final folding structure and post-translational modifications are regulated by multiple mechanisms.
Synonymous codon action has gradually emerged, and the precise mechanism has yet to be discovered. Studies on the interference of synonymous codon substitution on the co-translational folding mechanism often lack in vivo evidence, and usually, rare synonymous codons tend to translate more slowly than ordinary synonymous codons. In addition, rare synonymous codons tend to appear in clusters, many of which are preserved during evolutionary history. The folding rates of many protein secondary and tertiary structures are similar to their synthesis rates, and subtle changes in elongation may also alter the folding mechanism.
Theoretically, synonymous rare codon substitutions reduce translational elongation and can provide more time for the N-terminal portion of the nascent protein to form a stable tertiary structure before the C-terminal portion emerges from the ribosome exit tunnel. Is the extra time good or bad for efficient folding? Cells contain a chaperone network to facilitate protein folding. It is unclear whether altered elongation and co-translational folding mechanisms of synonymous codons interfere with chaperone function.