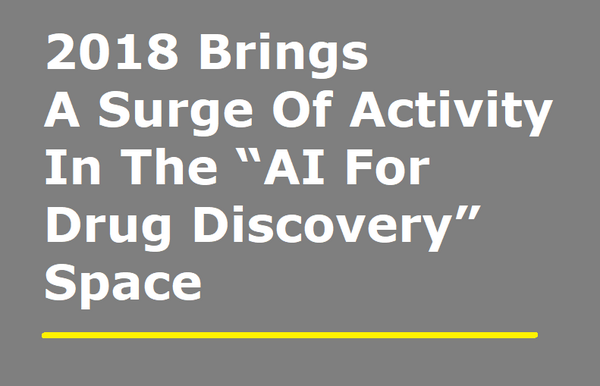 (Last updated: 15.03.2018)
The idea of using artificial intelligence (AI) to accelerate drug discovery process and boost a success rate of pharmaceutical research programs has inspired a notable amount of activity over the last several years with a considerable number of initiated research collaborations between AI-driven R&D vendors and top pharmaceutical companies in 2016-2017.
(For a detailed review of the topic, read Biopharma's Hunt For Artificial Intelligence: Who Does What?).
A busy beginning of 2018 shows that the area is getting even "hotter" and things start unfolding faster in the emerging "AI for drug discovery" space. Below is a brief summary of some of the most notable events of this year so far: