VRG50635, a Drug Discovered Through Verge Genomics' AI-powered planform, Shows Promising Phase 1 Results for ALS Treatment
Verge Genomics, a frontrunner in the implementation of AI in drug discovery, recently concluded the Phase 1 clinical trial of VRG50635, an investigational drug for Amyotrophic Lateral Sclerosis (ALS). The drug, developed through artificial intelligence-driven methods, was well tolerated and demonstrated safety in healthy adult volunteers. The clinical results position VRG50635 as a potential best-in-class therapeutic for all forms of ALS.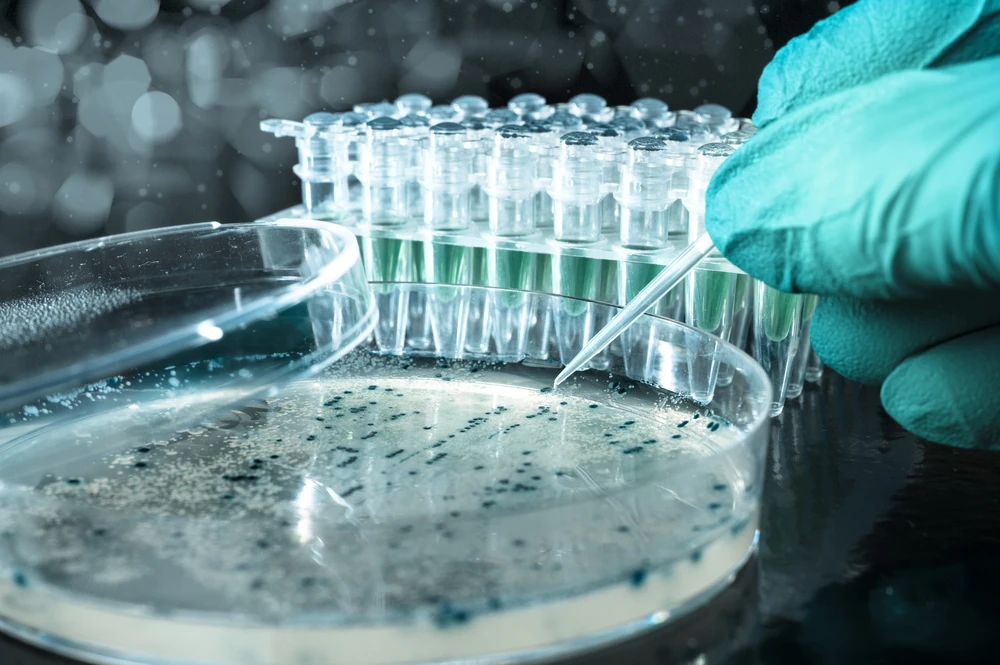 These promising outcomes underscore the potency of AI drug discovery, particularly with Verge Genomics' human data-centric approach. Using their all-in-human, AI-enabled platform CONVERGE™, Verge Genomics identified a novel therapeutic target for ALS, PIKfyve, leading to the development of VRG50635, a small molecule inhibitor of PIKfyve. The rapid advancement of this drug candidate from discovery to clinical trials within a short span of four years marks a significant milestone in AI-driven drug development.
VRG50635's Phase 1 trial, which was a randomized, double-blind, placebo-controlled, single, and multiple ascending dose escalation study, evaluated its safety, tolerability, pharmacokinetics, and pharmacodynamics in 80 healthy adult volunteers. The topline data demonstrated the drug's safety and tolerability, with no serious adverse events reported. The pharmacokinetics showed dose-proportional increases, supporting once-daily oral dosing of VRG50635.
Dr. Diego Cadavid, Verge's Chief Medical Officer, indicated that further details will be shared at the forthcoming European Network to Cure ALS ENCALS meeting. Furthermore, the positive Phase 1 data bolsters the progression of VRG50635 into a proof-of-concept study in people with ALS, planned for Q4 2023.
A novel approach for VRG50635 drug discovery pipeline is the utilization of human data rather than predictive animal models, which have historically proven less effective. Alice Zhang, CEO and co-founder of Verge Genomics, emphasized the use of state-of-the-art technology, such as digital at-home devices and blood-based biomarkers, in their proof-of-concept ALS study. The approach aims to capture higher-fidelity patient data and potentially detect efficacy with greater sensitivity.
Verge Genomics' success with VRG50635 highlights the untapped potential of AI in drug discovery, signaling a promising future for the advancement of treatments for complex diseases. By integrating human genomics, machine learning, and multi-omic patient data in their CONVERGE™ platform, Verge Genomics has established a unique blueprint for drug discovery that is both rapid and efficient. As a testament to the AI-powered CONVERGE™ platform's success, VRG50635 is now the only PIKfyve inhibitor in clinical development optimized for central nervous system disorders like ALS.
The integration of AI in drug discovery continues to revolutionize the pharmaceutical industry, driving more efficient and targeted treatment solutions for diseases with high unmet need. As Verge Genomics advances with its clinical and preclinical therapeutic programs, it's becoming increasingly clear that AI-based platforms like CONVERGE™ could play a pivotal role in redefining drug development processes, heralding a new era in the pharmaceutical industry.
Topics: Novel Therapeutics