ReproCell, IBM, and HNCDI Debut Pharmacology-AI to Boost Efficiency of Drug Discovery
ReproCell, a well-established life sciences company, recently revealed its latest service offering, Pharmacology-AI. This service is the result of a completed EXCELERATE project, coordinated by the Hartree National Centre for Digital Innovation (HNCDI), an alliance forged by the Science and Technology Facilities Council (STFC) Hartree Centre and IBM.

The novel Pharmacology-AI service utilizes a machine learning (ML) platform developed in collaboration with HNCDI to streamline and speed up the analysis of extensive data from drug development studies, illustrating the increasing relevance of AI in drug discovery. By assisting researchers in identifying the most impactful inter-individual differences on drug response or related clinical outcomes, the platform is set to simplify big data analysis, a process typically characterized by considerable complexity and time commitment.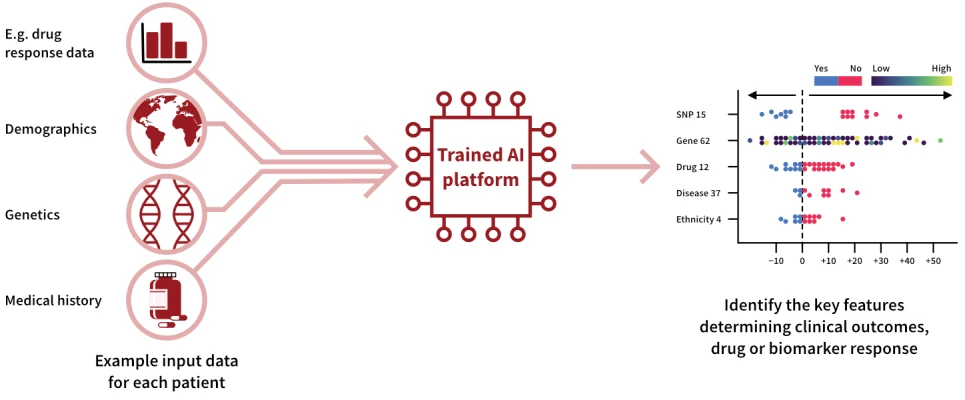 Image credit: Reprocell
The primary objective of Pharmacology-AI is to enable pharmaceutical companies to design more successful and cost-effective clinical trials. It aims to achieve this by identifying patient populations most likely to benefit from new drugs early in the development process. Moreover, the software can provide insights into why certain patients respond differently to commonly prescribed drugs, potentially leading to more personalized and effective treatment strategies.
Behind the Scenes: The Inner Workings of Pharmacology-AI
Pharmacology-AI is a unique machine learning application, employing advanced algorithms to effectively analyze vast genomics and clinical datasets in the pursuit of precision medicine. Developed in partnership with IBM and STFC, it utilizes sophisticated machine learning methodologies to rapidly identify key variables driving patient outcome variations, effectively simplifying the traditionally complex bioinformatics task.
The technology also offers an interactive and secure web portal, enabling users to interpret and download AI-generated analysis outputs. This portal adheres to industry standards, ensuring quality control results that bolster confidence in AI-generated predictions and promoting trust in machine learning methodologies.
A remarkable feature of Pharmacology-AI is its ability to identify patient profiles most suited for future clinical trials. It achieves this through its ability to correlate clinical features driving drug response data and biomarker levels, thereby contributing significantly to the optimization of translational data sets.
By harnessing patient metadata, genomic/transcriptomic data, and preclinical biomarker data, Pharmacology-AI identifies crucial inter-individual differences. These insights play a key role in determining the patient outcomes and embody the potential of AI in drug discovery, facilitating a more precise and informed approach to patient care.
Collaborative effort to advance AI in drug discovery
Graeme Macluskie, Director of Precision Medicine at ReproCell, stated that Pharmacology-AI stands apart due to its ability to rapidly reveal the genomic or clinical factors that drive drug response. According to Peter Waggett, Director of Research at IBM, the high dimensionality of clinical and drug response data presents challenges for processing via machine learning. However, the Pharmacology-AI platform has been developed to surmount these challenges, offering new insights to experts through explainable AI methods.
This project is viewed as a reflection of the long-term societal and economic impact of artificial intelligence. Professor Kate Royse, Director of STFC Hartree Centre, commented that the benefits of machine learning extend beyond the technology sector and have the potential to impact many industries across the UK and globally.
ReproCell Europe, with facilities in Glasgow and Sedgefield, Co. Durham, is a product of the merger of Biopta Ltd and Reinnervate Ltd. The company provides specialist products and services to accelerate drug discovery and development, supporting clients worldwide, including top pharmaceutical and biotech companies.
IBM Research is contributing the expertise of an array of scientists, technologists, designers, and thinkers to this project. The organization is dedicated to advancing AI and hybrid cloud technologies and defining the future of quantum computing.
The STFC Hartree Centre, backed by significant UK Government funding and strategic industry partnerships, is committed to helping UK businesses explore and adopt innovative supercomputing, big data analytics, and AI technologies. With the Pharmacology-AI platform, these organizations are pushing the boundaries of AI and ML applications in drug discovery and development.
Topics: Emerging Technologies