RetinAI and Boehringer Ingelheim Collaborate on AI-Driven Drug Discovery for Geographic Atrophy Treatment
Established in 2017 in Swiss, RetinAI Medical AG is a notable player in clinical and imaging data management software and advanced analytics using artificial intelligence (AI) for ophthalmology, which has announced a strategic partnership with Boehringer Ingelheim to enhance patient outcomes in geographic atrophy (GA) treatment. The collaboration will integrate RetinAI's Discovery® platform and AI tools with Boehringer Ingelheim's research expertise in retinal diseases. This partnership aims to revolutionize the AI drug discovery landscape, focusing on AI for drug discovery in the treatment of GA, a progressive form of age-related macular degeneration.
GA is a significant cause of vision loss, affecting approximately 5 million people globally. The prevalence of GA is expected to rise due to an aging population. Vision loss due to GA is life-altering and has a lasting impact on various aspects of patients' lives.
The alliance between RetinAI and Boehringer Ingelheim will utilize AI tools to identify novel biomarkers, testing their potential in analyzing Boehringer Ingelheim's imaging datasets from clinical studies and real-world evidence. The goal is to discover new biomarkers and predictors of disease progression, which may contribute to Boehringer Ingelheim's mission of preventing vision loss and blindness caused by retinal diseases. This innovative approach to AI drug discovery could expedite the development of much-needed novel treatments and facilitate earlier, more precise diagnoses.
Dr. Carlos Ciller, CEO of RetinAI, expressed enthusiasm about the collaboration, acknowledging Boehringer Ingelheim's leadership in developing innovative, more precise treatments and the application of digital technologies in retinal diseases. The partnership seeks to leverage the Discovery platform and AI tools in GA research, providing valuable insights into the disease and accelerating the progress towards novel, patient-specific treatments that have the potential to transform the lives of those living with retinal diseases.
AI drug discovery toolset for ophthalmology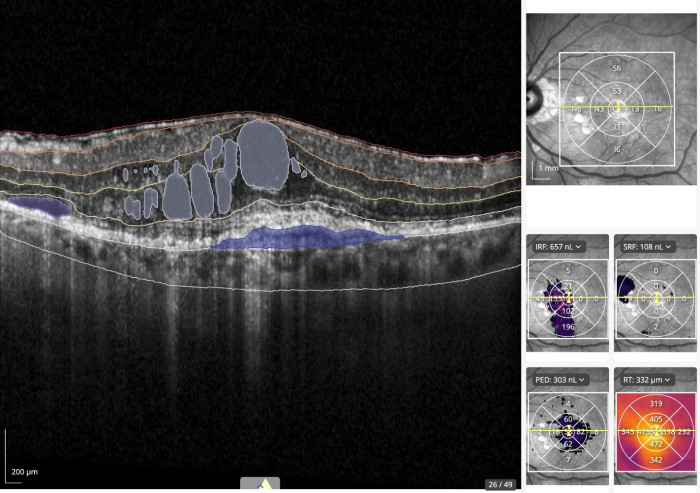 RetinAI offers a suite of artificial intelligence-based tools for pharmaceutical and clinical research in the area of ophthalmology, designed to optimize data management, accelerate research, and improve patient care. With the Discovery® UNITY platform, RetinAI streamlines the data unification and structuring process, enabling pharmaceutical and life sciences companies to develop a deeper understanding of diseases and expedite research and development. The Discovery® for Clinical Studies tool provides a decentralized approach to multi-modal image and data collection, equipping decision-makers with innovative AI tools for endpoint analysis and patient assessment. Furthermore, the Discovery CORE platform accelerates data analysis for physicians and researchers, fostering real-time collaboration on medical and imaging datasets, facilitating the building of registries and real-world evidence datasets, and promoting shared workflows for data evaluation, physician training, and best practice establishment within the clinic.
This collaboration demonstrates the potential of AI for drug discovery in addressing complex medical challenges such as GA, marking a significant step in advancing novel treatments for patients worldwide.
Topics: Emerging Technologies