MGI Tech Expands Sequencing Capabilities in Europe
In November, MGI Tech Co, a Shenzhen-based biotechnology company, an affiliated company of BGI Group, committed to building core tools and technology for genome sequencing, opened a Customer Experience Center (CEC) in London, expanding its presence on the European continent. This came after the first CEC opened its doors in Riga, Latvia in late October, joining a roster of existing MGI's demo labs in Australia and Japan. The new London-based site provides local customers and partners with first-hand experiences with MGI's advanced instruments and reflects the company's commitment to the European market.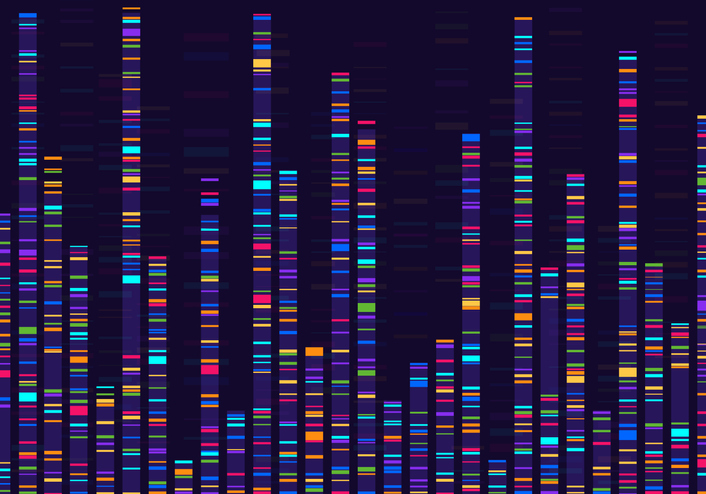 Image credit: vatrushka67, iStock
The exponential progress in DNA sequencing technology and the drastic drop in sequencing costs made it one of the fastest-growing markets in Life Sciences. For instance, adopting new sequencing techniques (e.g., next-generation sequencing) reduced analysis costs over the last two decades by several orders of magnitude. National Human Genome Institute calculated that from 2001 to 2015, the cost of sequencing the human genome dropped from $100 M to only $1245 in 2015. The unprecedented market growth, together with the technological development of genome sequencing, is now opening doors for new possibilities for biology research and biomedical applications, such as personalized medicine. Therefore we decided to explore the activity of this new player in the European market of genome sequencing.
MGI is a Shenzhen-headquartered company committed to building core tools and technology to lead life science through intelligent innovation. The company was founded in 2016, affiliated to the BGI group. Over the six years of its existence, MGI raised $1.2 B in funding from several investors over the three rounds. Since September 2022, the company has been publicly traded. Based on its proprietary technology, MGI focuses on research & development, production, and sales of sequencing instruments, reagents, and related products to support life science research, agriculture, precision medicine, and healthcare. The company is also a leading producer of clinical high-throughput gene sequencers, and its multi-omics platforms include genetic sequencing, medical imaging, and laboratory automation.
In 2013, BGI acquired Complete Genomics together with their proprietary sequencing technology, nanoball sequencing. The method uses rolling circle replication to amplify small fragments of genomic DNA into DNA nanoballs. Fluorescent nucleotides bind to complementary nucleotides and are then polymerized to anchor sequences bound to known sequences on the DNA template. BGI further refined the technology and now is used by MGI in its genome sequencers.
Nowadays, MGI's DNA sequencing instruments utilize the state-of-the-art core technology called DNBSEQTM. DNBs (DNA nanoballs) is pumped by the fluidics system and loaded onto a Patterned Array chip. Sequencing primer is then added and hybridized to the adaptor region of the DNB. The sequencing reaction starts by pumping sequencing reagents containing fluorescently labeled dNTP probes and DNA polymerase. Images are taken after the fluorescently labeled probes on the DNB are excited with lasers. The images are then converted into a digital signal using MGI's proprietary software. This information is then used to determine the DNA sequence of the sample. All sequencing technologies relating to DNBs are part of DNBSEQTM. It includes DNA single-strand circularization and DNB preparation technology, Patterned Arrays, DNB loading, PAS (combinatorial Probe Anchor Synthesis), Pair-End Sequencing technology on DNBs, fluidics and imaging systems, base calling algorithms, etc.
Sequencing technologies developed by MGI can be used in various fields. MGI's genome sequencers are now finding their application in forensic analysis, for instance, in maternal blood typing to establish parent-child relations and in mitochondrial DNA sequencing. MGI is a producer of high-throughput gene sequencers with a focus on providing genetic testing packages for national genome projects and cohort research. MGI's sequencers are finding application in agricultural research, providing agricultural scientists with tools for facilitating the construction and improvement of agri-genomic databases, and accelerating the breeding and improvement of crops and livestock.