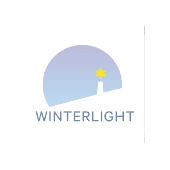 Founded
2015
Geography
Canada based
Funding
$5.230 M
We want to improve the lives of people with dementia and psychiatric illness. To do this, we're building better, more sensitive tools that will allow us to track, screen for and predict the onset of these diseases more accurately.
Winterlight Labs was founded in 2015 in Toronto, Canada by Frank Rudzicz, Katie Fraser, Liam Kaufman and Maria Yancheva. Our team of experts specializes in computational linguistics, cognitive neuroscience, and machine learning. We have developed a proprietary, tablet-based technology that assesses cognitive health (including memory, thinking, and reasoning) by analysing hundreds of language markers from short snippets of speech.
speech processing
R&D Platform
Assess and monitor cognitive health by analyzing a short speech sample. Allows researchers to: Identify patients, screen patients, and evaluate response to therapy for clinical trials of mental health treatments.
Pipelines
No pipelines published yet
Services
No services posted yet